The Urban Spice Shop
Retail Range
The Urban Spice Shop and Deuce Studio first started working together to create the branding and packaging for a wholesale range of organic herbs and spices, delivered in large pouches and supplied to premium restaurants and boutique hotels across Asia.
The next step for the Sri Lankan startup was to expand their reach and start aiming their amazing range of herbs and spices at consumers for use at home. We were brought in again to develop a new retail-friendly packaging range of grinders and shakers, that still encompassed the same spirit of the original brand – to champion organic and sustainable products, to encourage consumers to experiment with new flavours and to educate them about the unique health benefits of certain herbs and spices.
To achieve this we reduced some of the elements on the pack, creating a more streamlined version of the wholesale packaging design while retaining the same premium and colourful look and feel across the whole range. The new design also takes advantage of the transparency of the glass jars, using the spices inside as a backdrop for the logo to interact with, creating a new and exciting dimension to the packaging, while simultaneously reinforcing the honest and authentic values of The Urban Spice Shop.
In addition to the packaging design, we helped The Urban Spice Shop bring the new product to life across a print and digital advertising campaign, including social media and out of home billboards. The campaign centred around simplicity and creativity, by showing off the spices, bursting out of the glass jars and onto delicious dishes that you can create or experiment with at home.
We also commissioned a photoshoot to create a set of lifestyle imagery to help advertise the product on social media and give us a wide range of assets to be used on future marketing collateral, including creating new digital assets for the brand's website.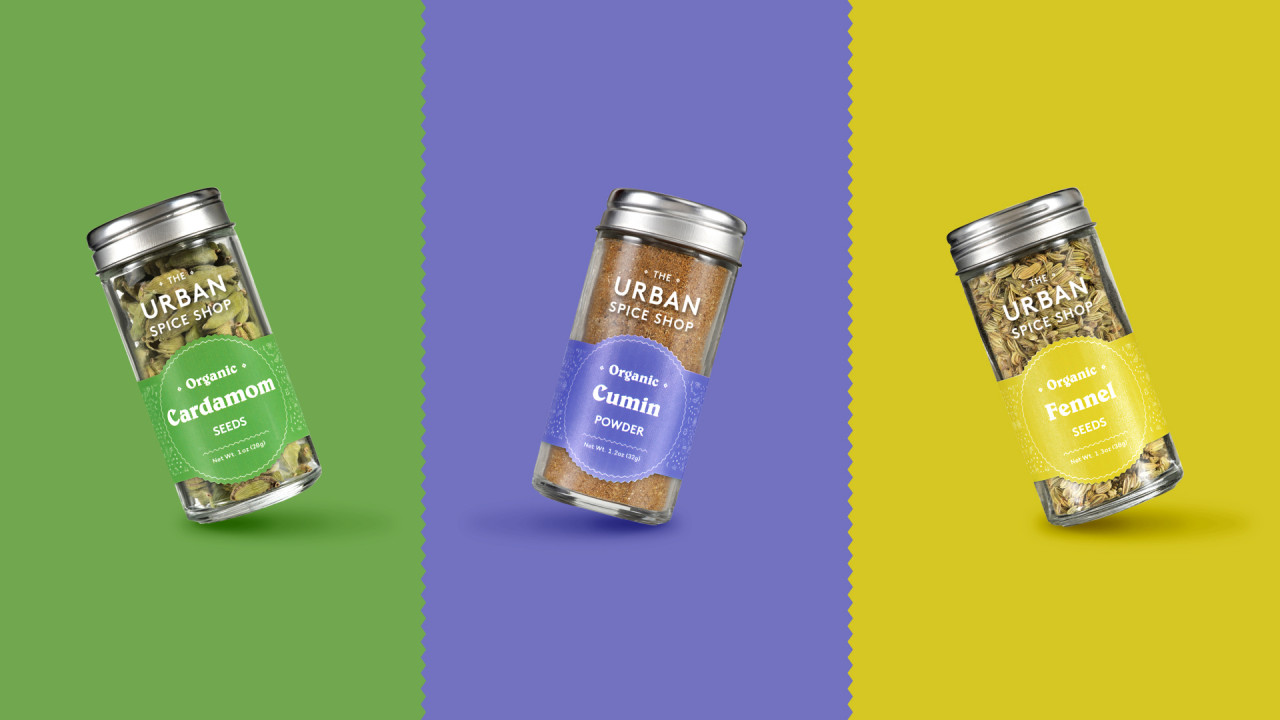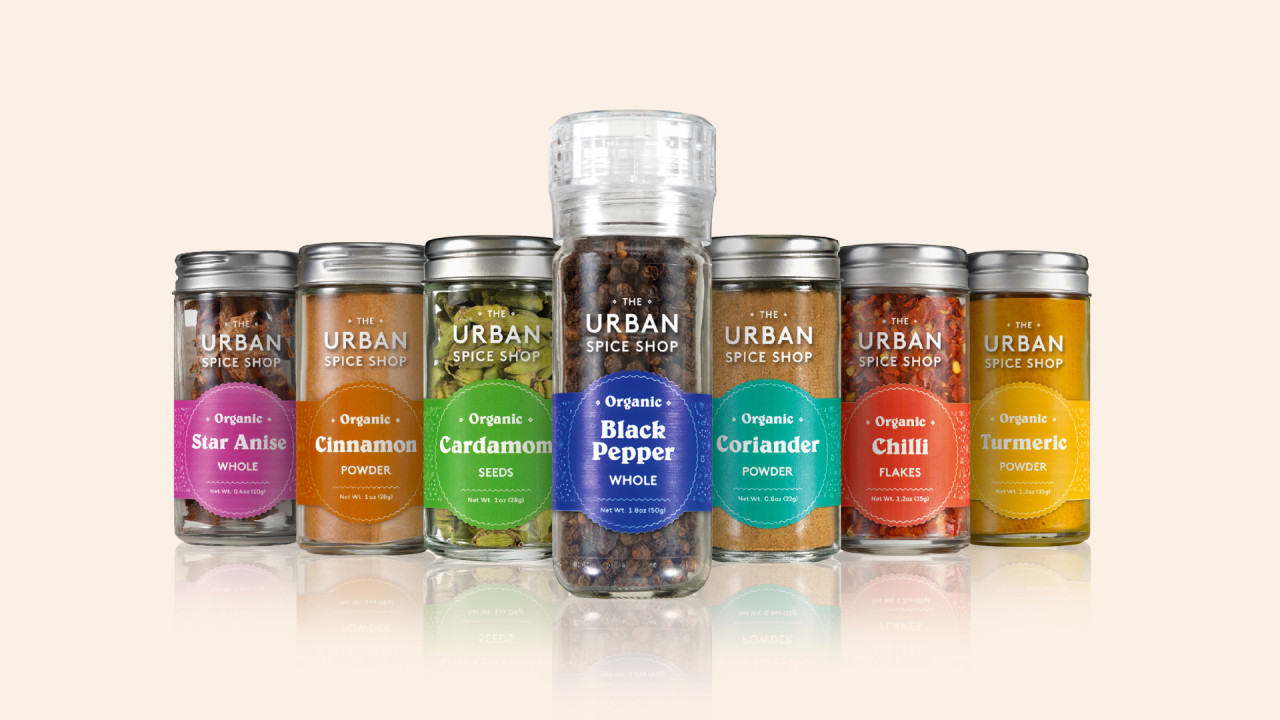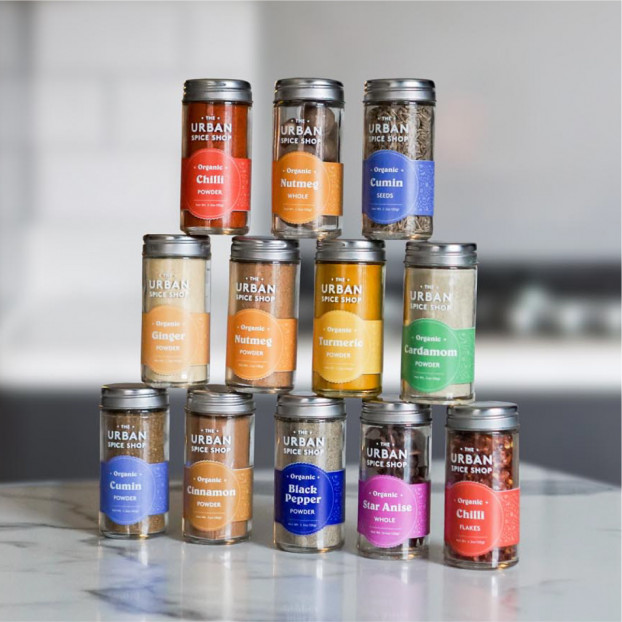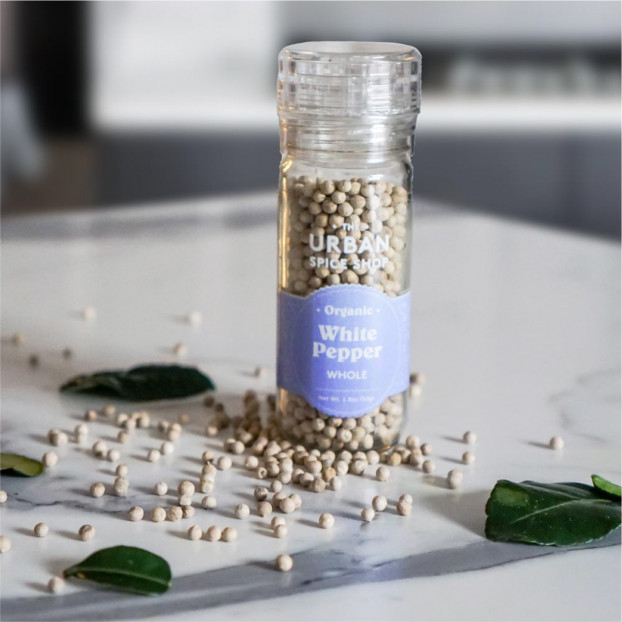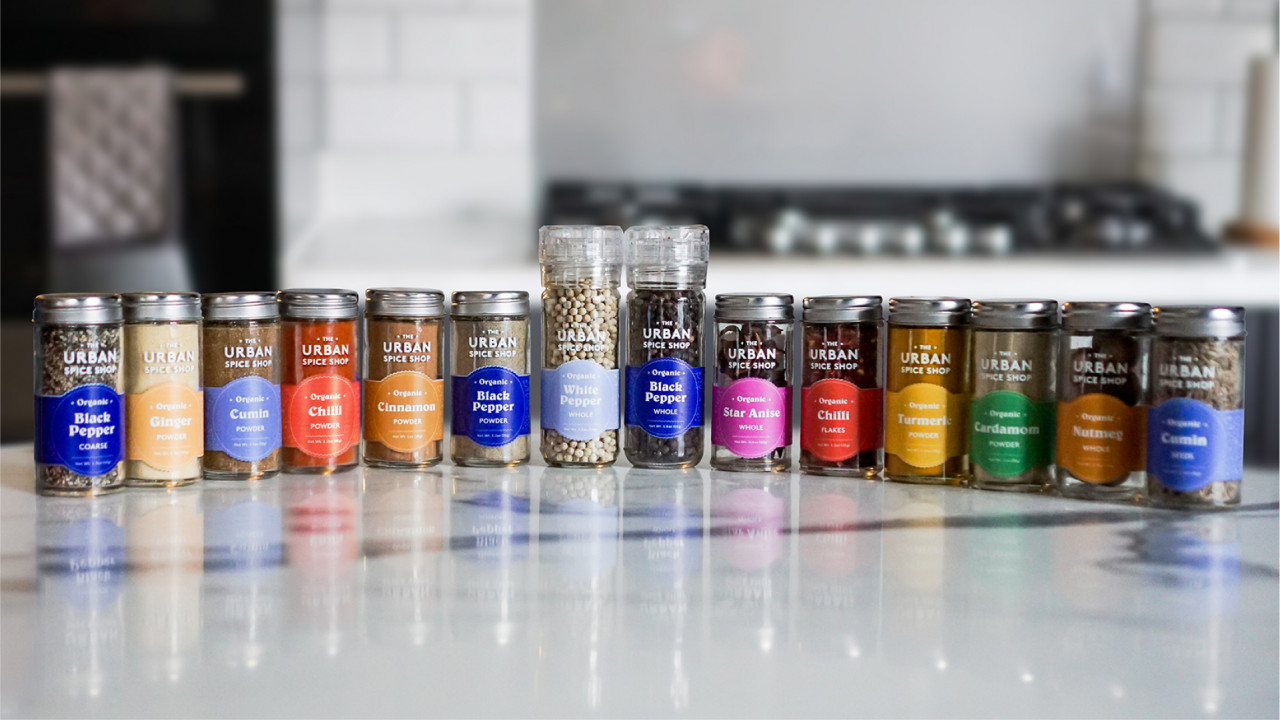 "The team at Deuce Studio have been very supportive and we are extremely happy with their work as well as the final outcome of all the projects they undertook. The team is very professional and have been prompt with all their deliverables. Deuce Studio has done a great job in bringing The Urban Spice Shop brand to life and I look forward to working with them as we steer our brand forward."
Dilan Perera, Founder