Roll & Play Press is an independent publishing house that creates guides and content for fantasy tabletop RPGs, empowering players to unlock their own creativity and have fun. Founders Kay & Sam went from lockdown start-up to respected scale-up in the space of just a couple of years. Beginning on Kickstarter with a handy guidebook to help game masters run their sessions more easily, the team now produces a variety of guides and content to assist players of all levels, from newbies all the way to veterans.
Because Roll & Play Press came so far in such a short period of time, they needed to drastically improve their branding and website to reflect their quality products and the professional business they had become. Deuce Studio was asked to refresh how R&P presents itself, giving more gravity to the brand while staying true to the independent spirit at the heart of the business.
We kicked off the project by immersing ourselves in the world of RPGs, joining the team for a game of Dungeons and Dragons and experiencing their products firsthand. From this and in-depth conversations with the founders, we ran a deep brand strategy process, defining the fundamental values of the brand and how R&P wants to be perceived by its audience.
Moving into the creative stage we explored a variety of concepts. We dropped the existing orange in favour of shades of teal in order to stand out from the market which is dominated by warm reds and blacks. We also decided to hold onto the dice shape that R&P had become synonymous with but to push the rest of the brand into a new, more exciting, and enchanting place.
We created a monogram to function as a shorthand signifier as well as for ease of use on applications such as book spines. The shape of the monogram is based on the silhouette of the 20-sided dice (or icosahedron), which then became the core component for the whole of the brand identity.
The dice is used as a window into new worlds, representing the imaginative and boundless content that R&P creates, literally opening up into mythological landscapes or becoming a portal for fantastic characters. On a more functional level, the dice can also be used as a holding device for text, and as buttons styles within digital applications.
We designed and built an e-commerce website, adding new functionalities whilst integrating the new brand elements throughout, creating a smooth and seamless experience for visitors, and making it easy for them to find the right product. We also helped to design additional assets like delivery packaging that is sent out to customers, making sure to inspire them at every step to adventure further into new worlds.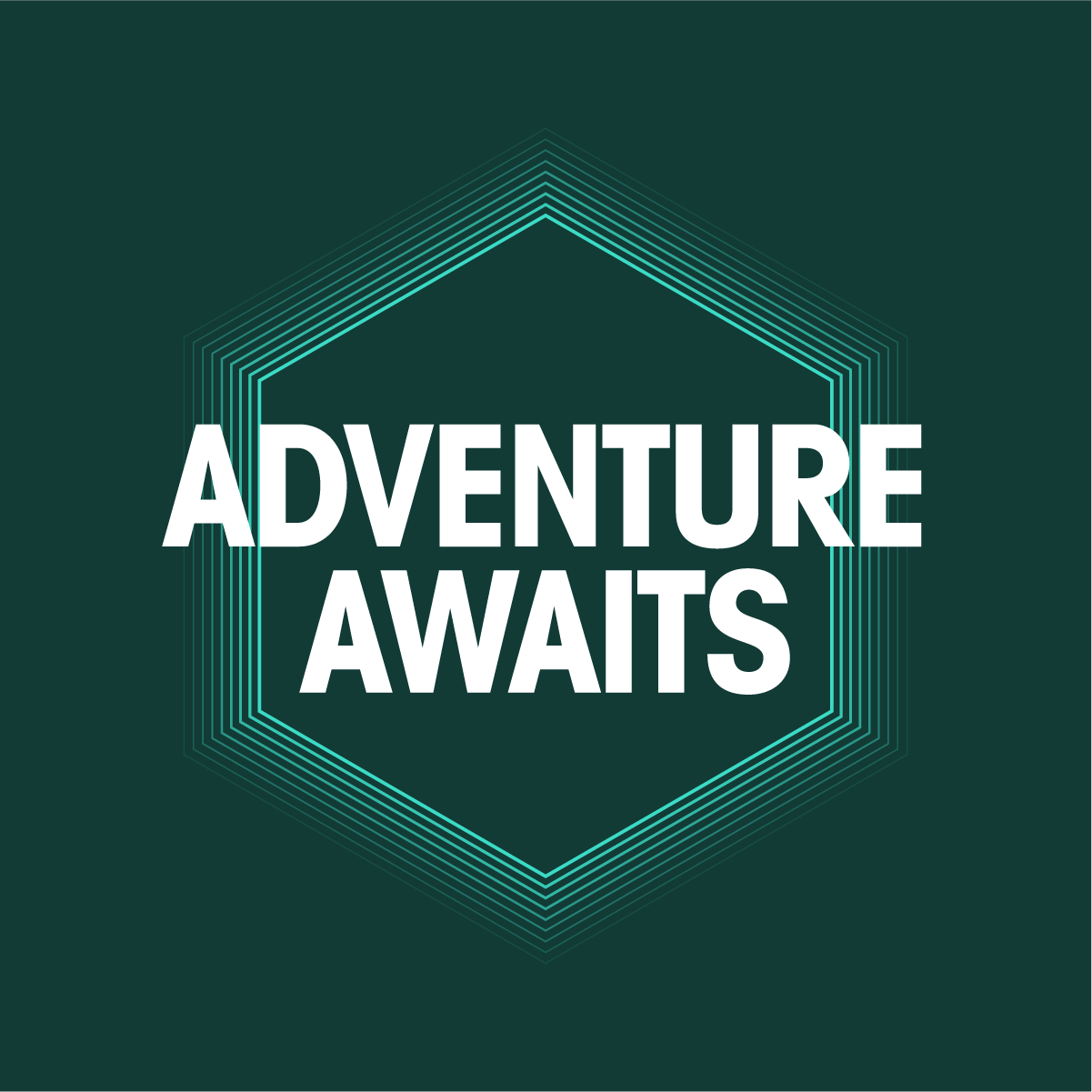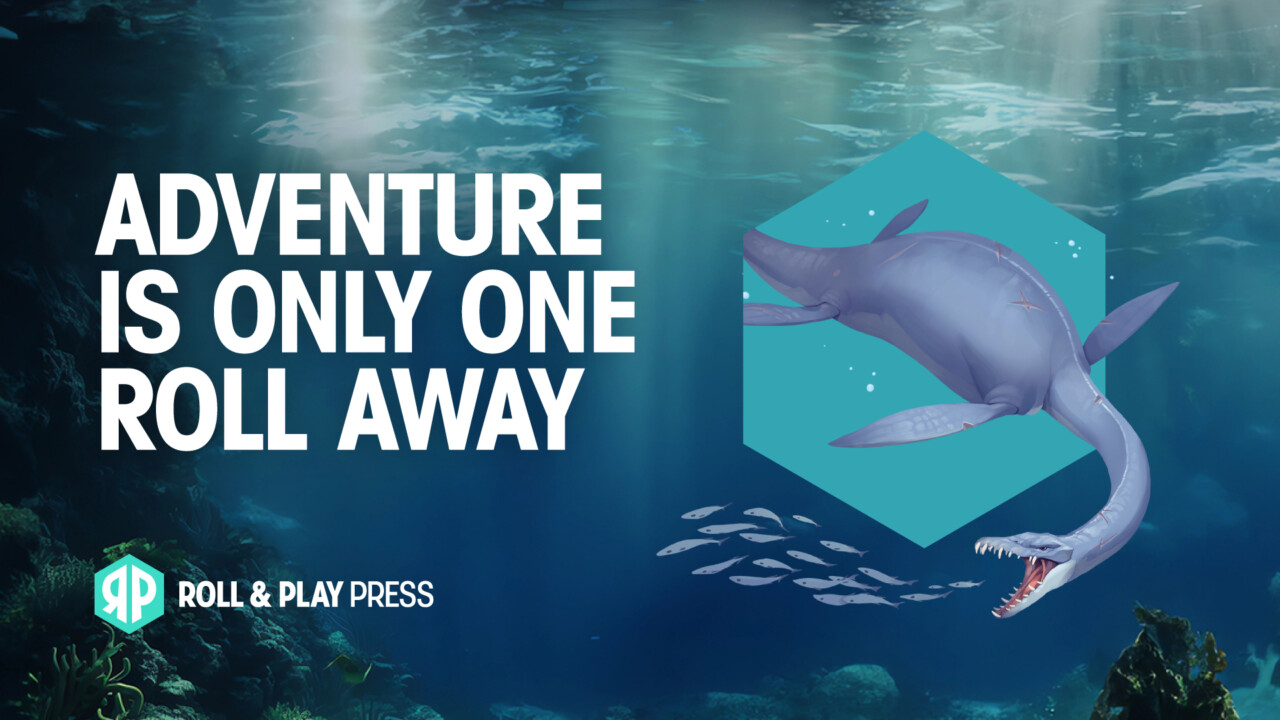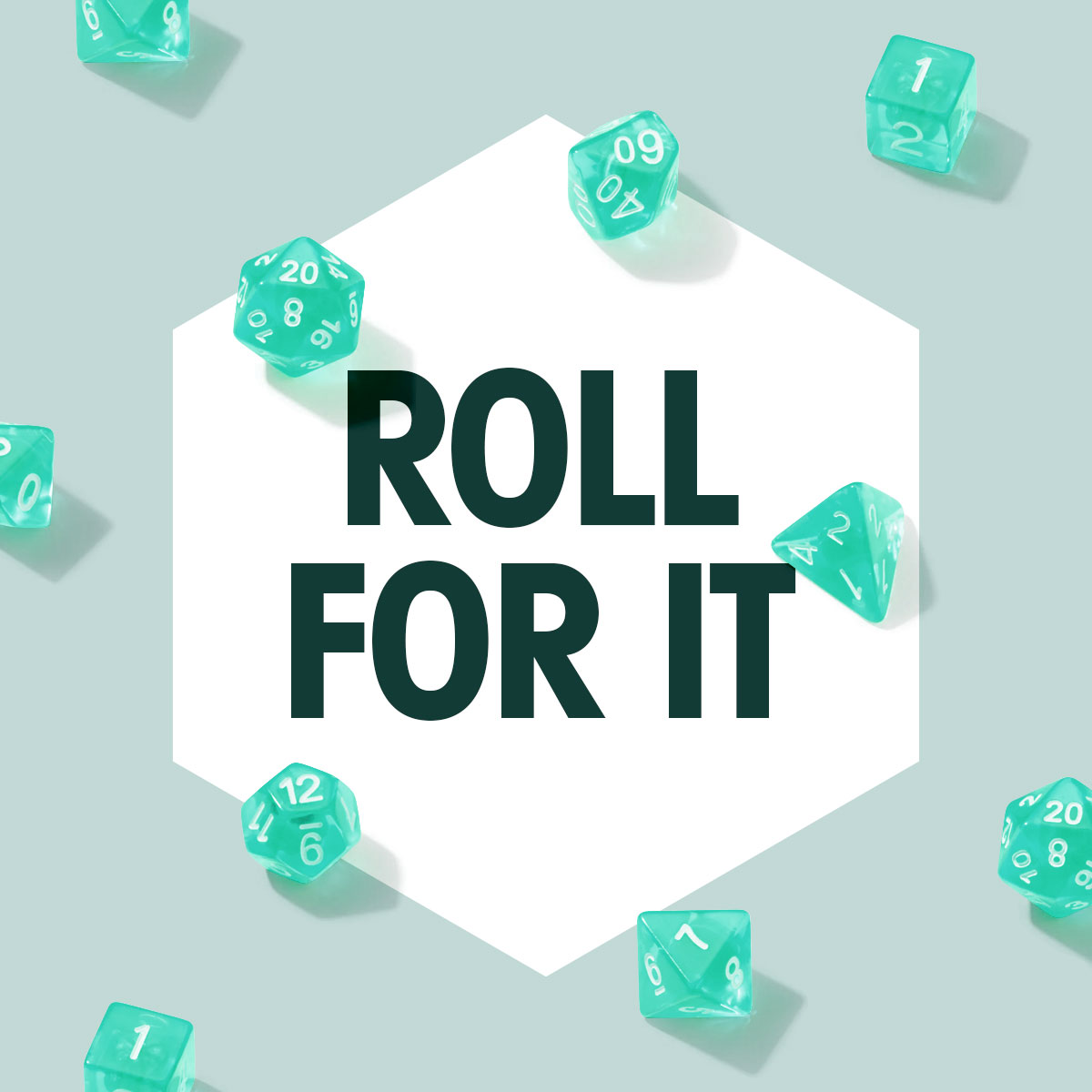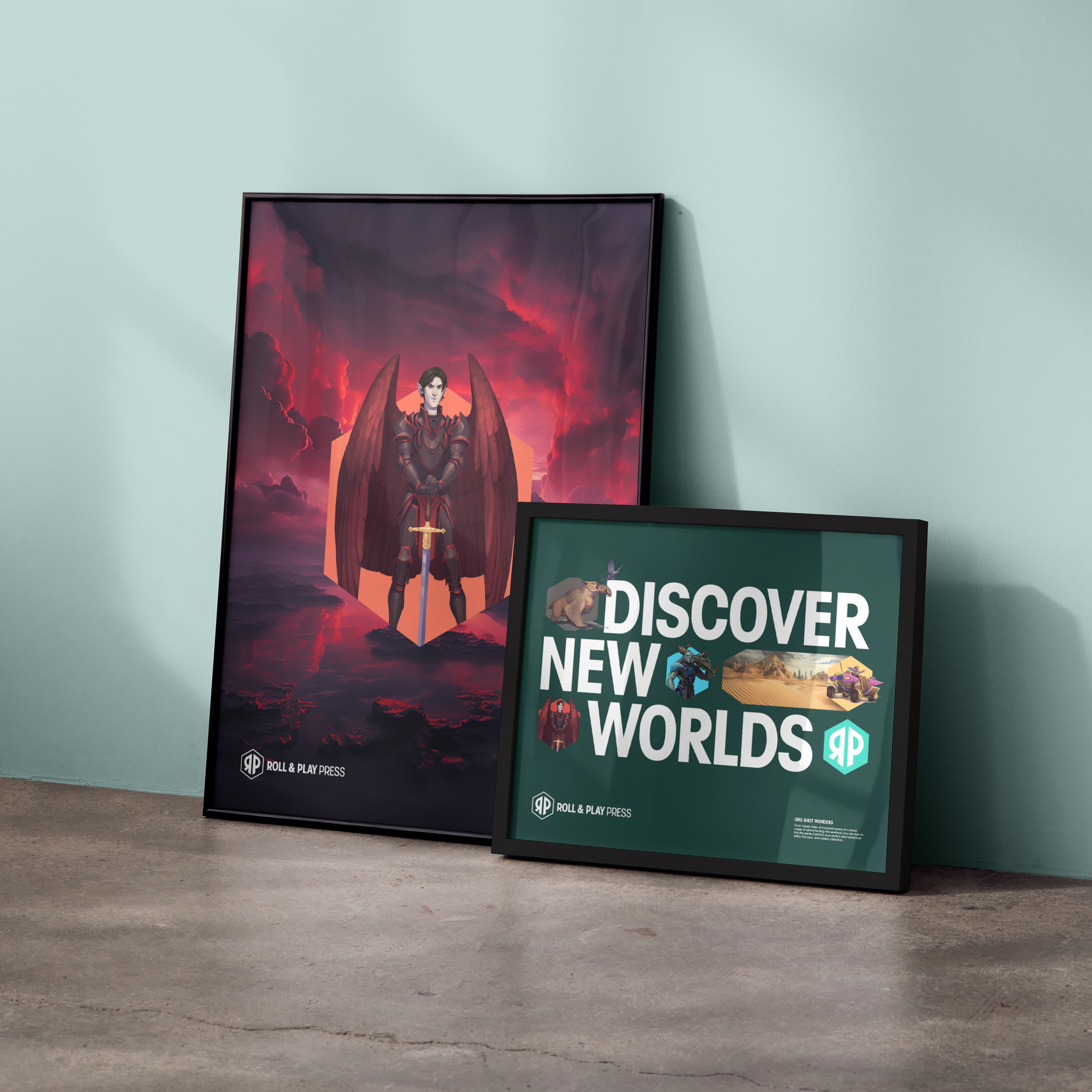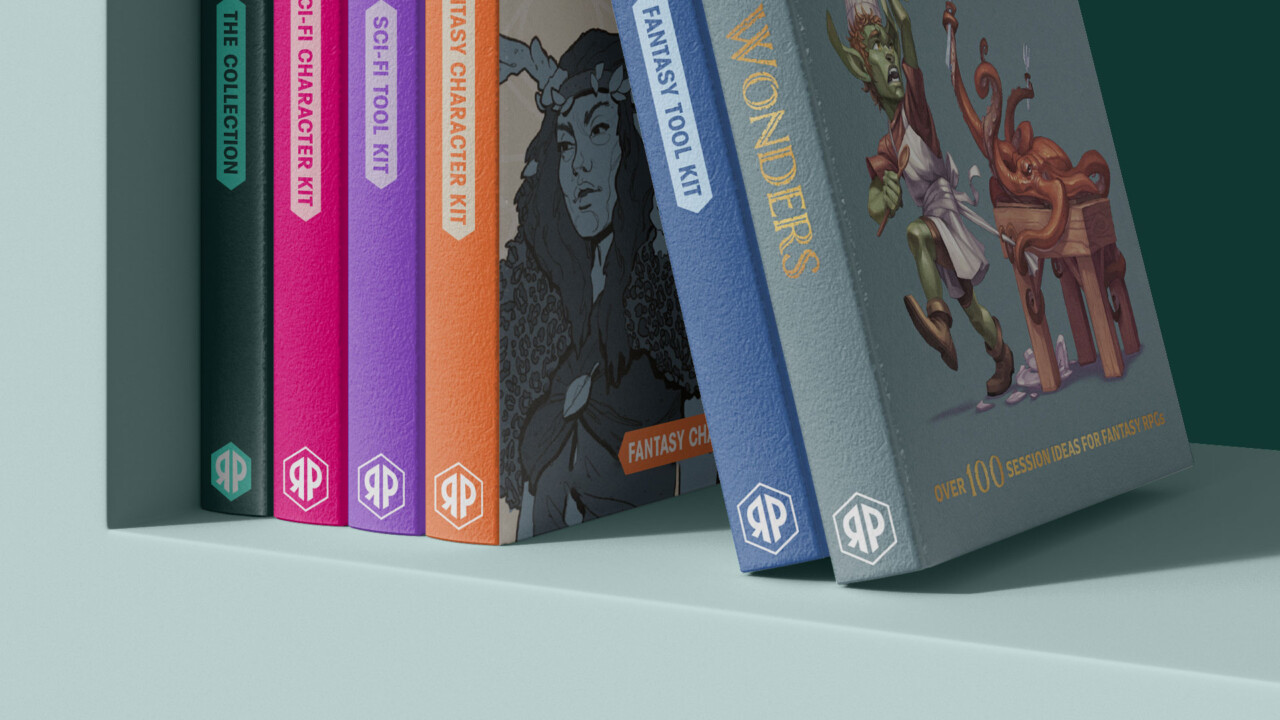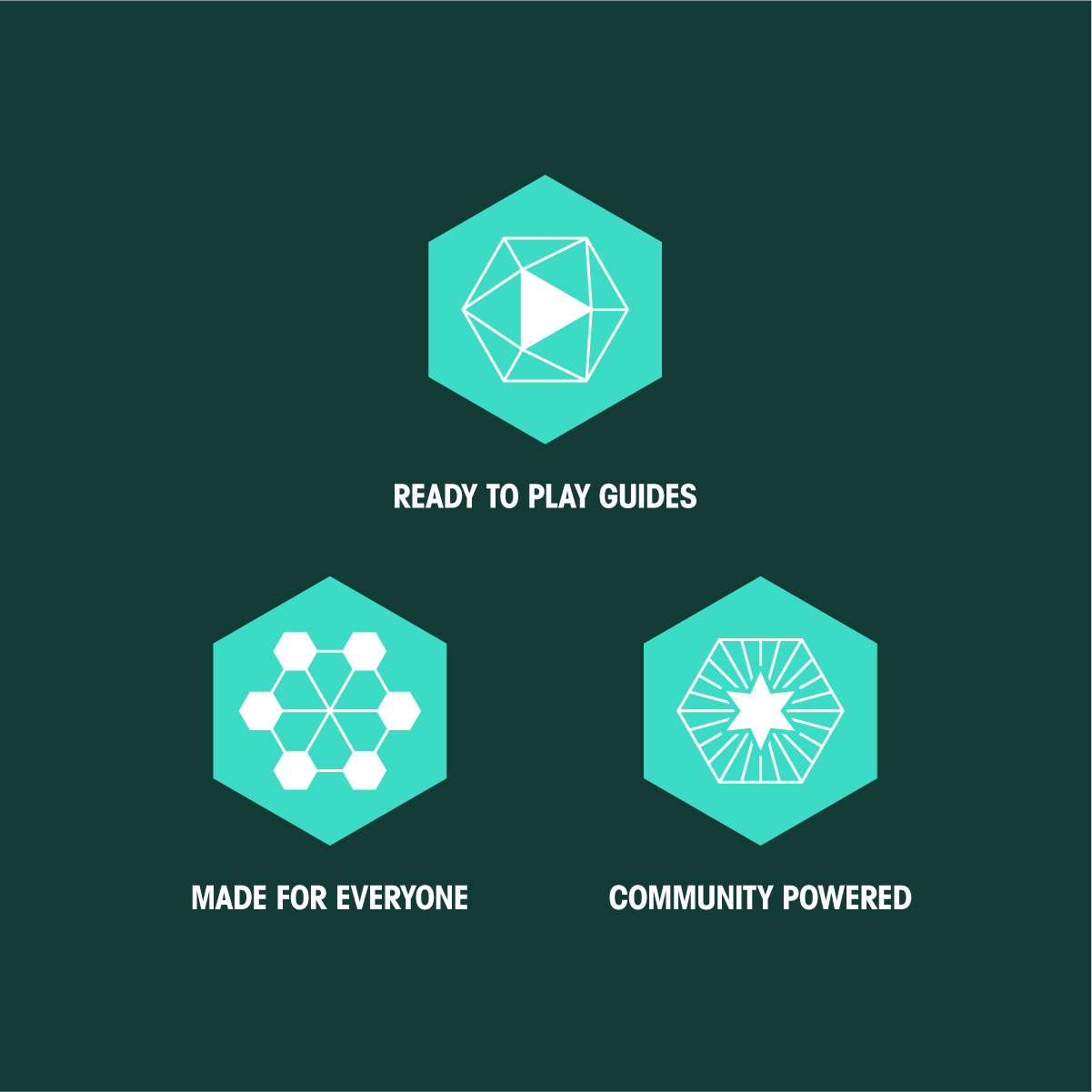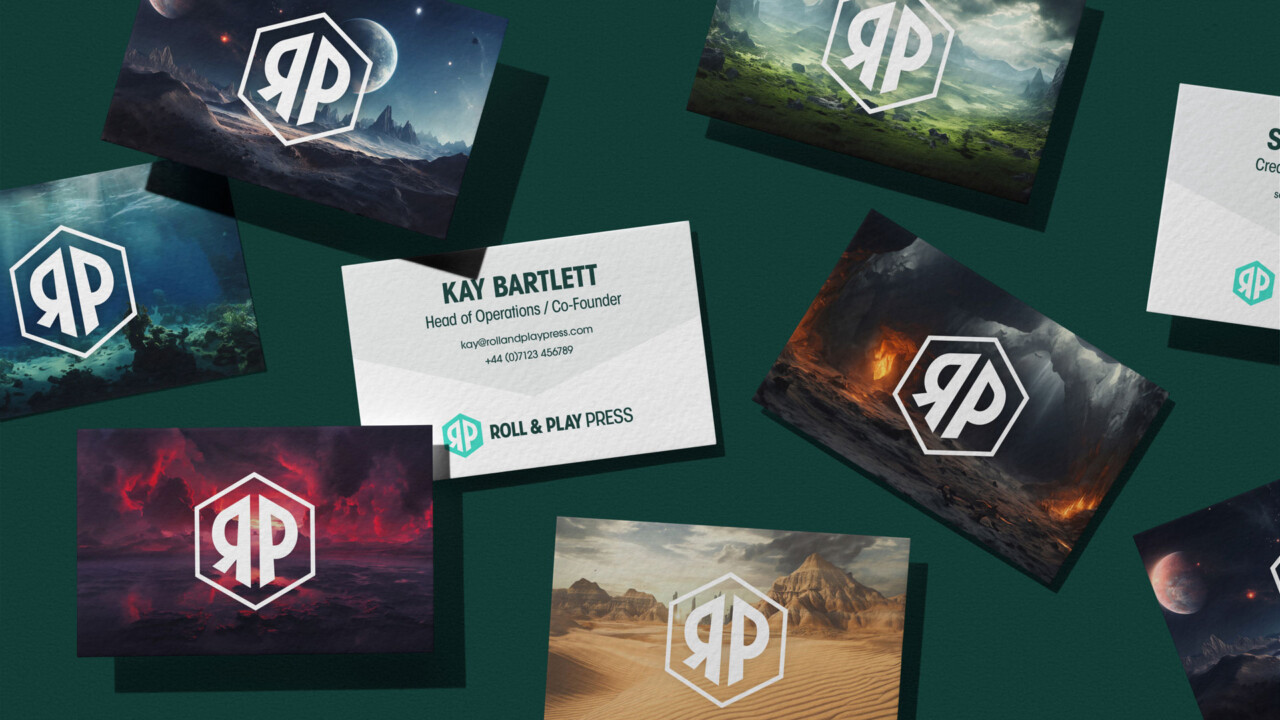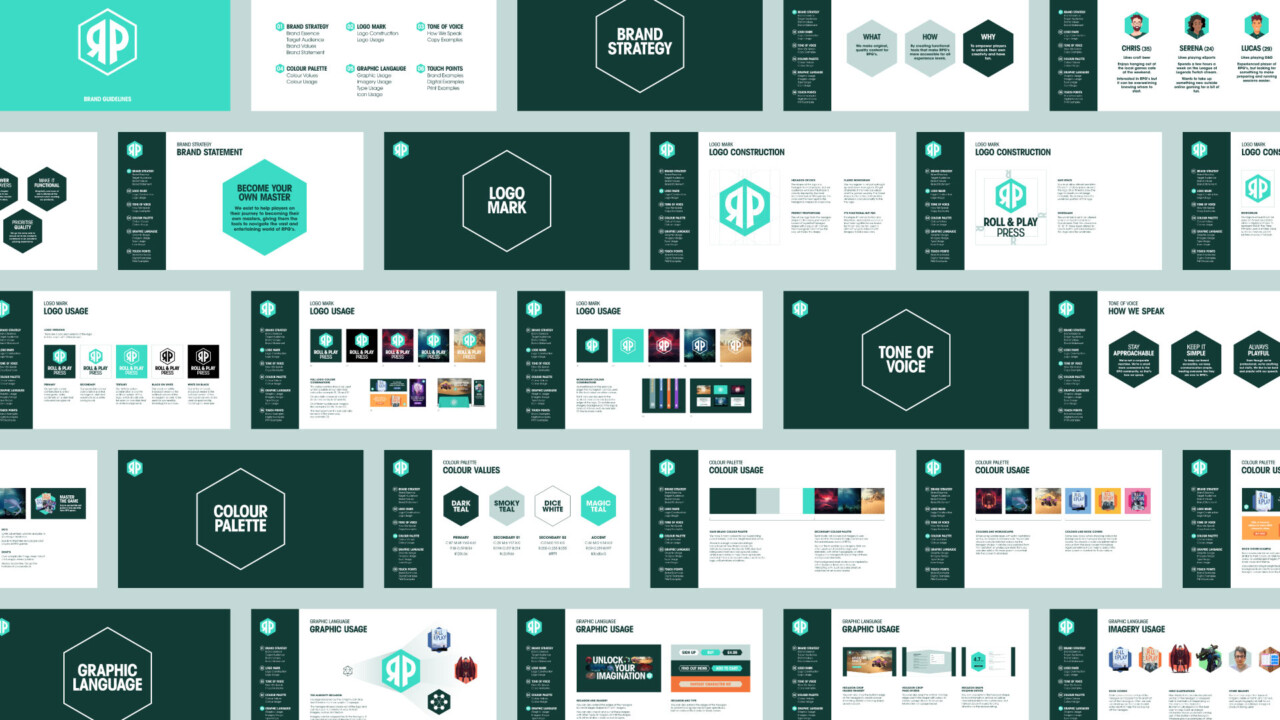 "We can't speak highly enough about the team at Deuce. The design they crafted is sleek and visually engaging, and their responsiveness and creativity shine through in every aspect of their work. We couldn't be happier with the results, and we absolutely recommend them to anyone looking to elevate their brand and online presence."
Kay Bartlett, Co-Founder & Head of Operations – Roll & Play Press