Cocoa Plus
It's Good + More Good
Cocoa Plus make high protein luxury chocolate, the first of its kind in the UK. They pride themselves on their selective and natural ingredients, with reduced sugar, high fibre content and 10 grams of protein in every bar. The start-up chocolatiers have recently branched out by creating a new flavour range of more compact 40 gram bars, available in Orange, Mint, Plain and Crisp.
The branding of Cocoa Plus was inspired by the benefits of both cocoa and protein. The identity is a dynamic one that reflects both natural ingredients and an active lifestyle, designed to appeal to both men and women with passions for health and fitness. The introduction of the new flavour range has added a bold new colour palette to the minimal graphic language, combined with an honest and bold tone of voice.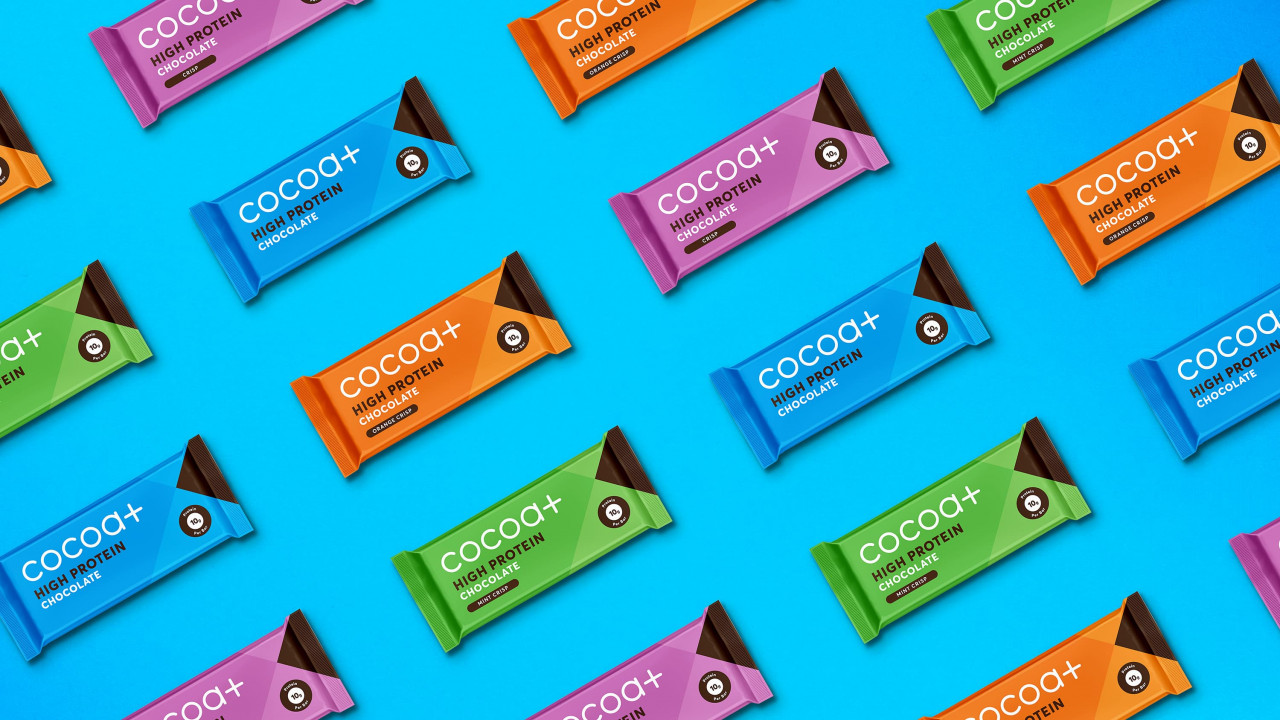 The Outcome
BRAND LOYALTY INCREASED
In the first year following the rebrand and launch of the online shop 50% of customers returned to the shop to make a second order.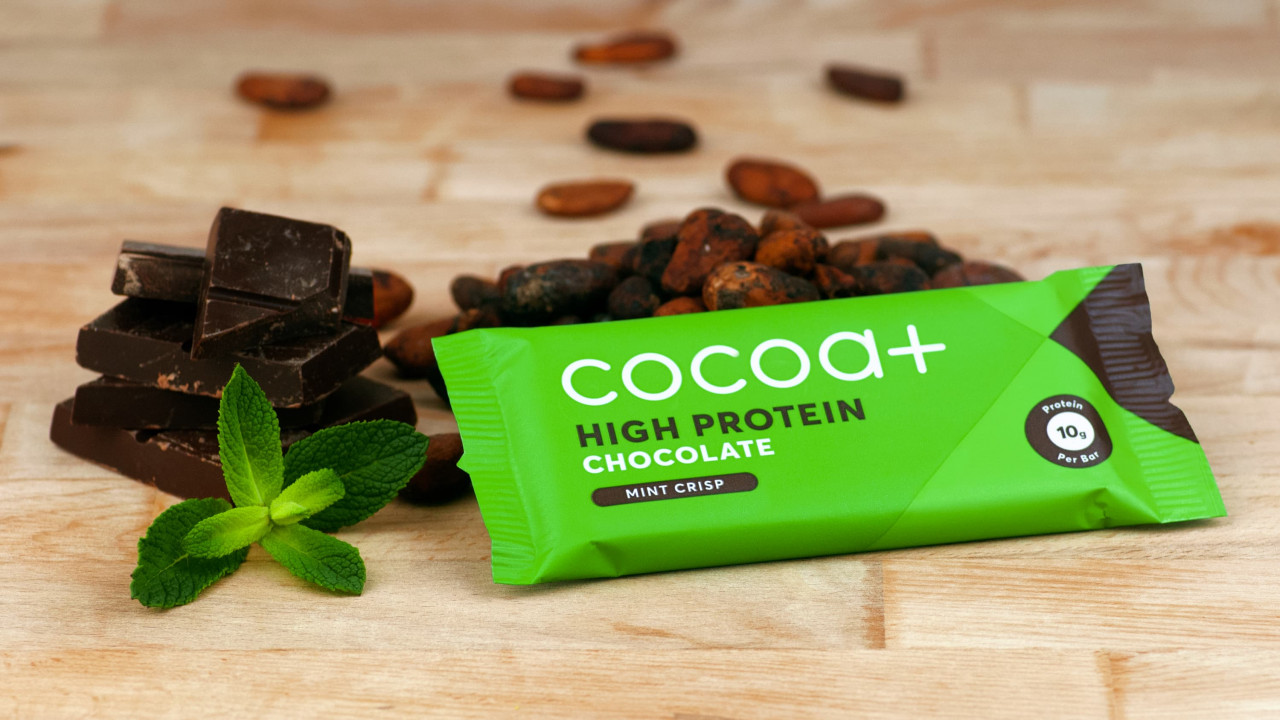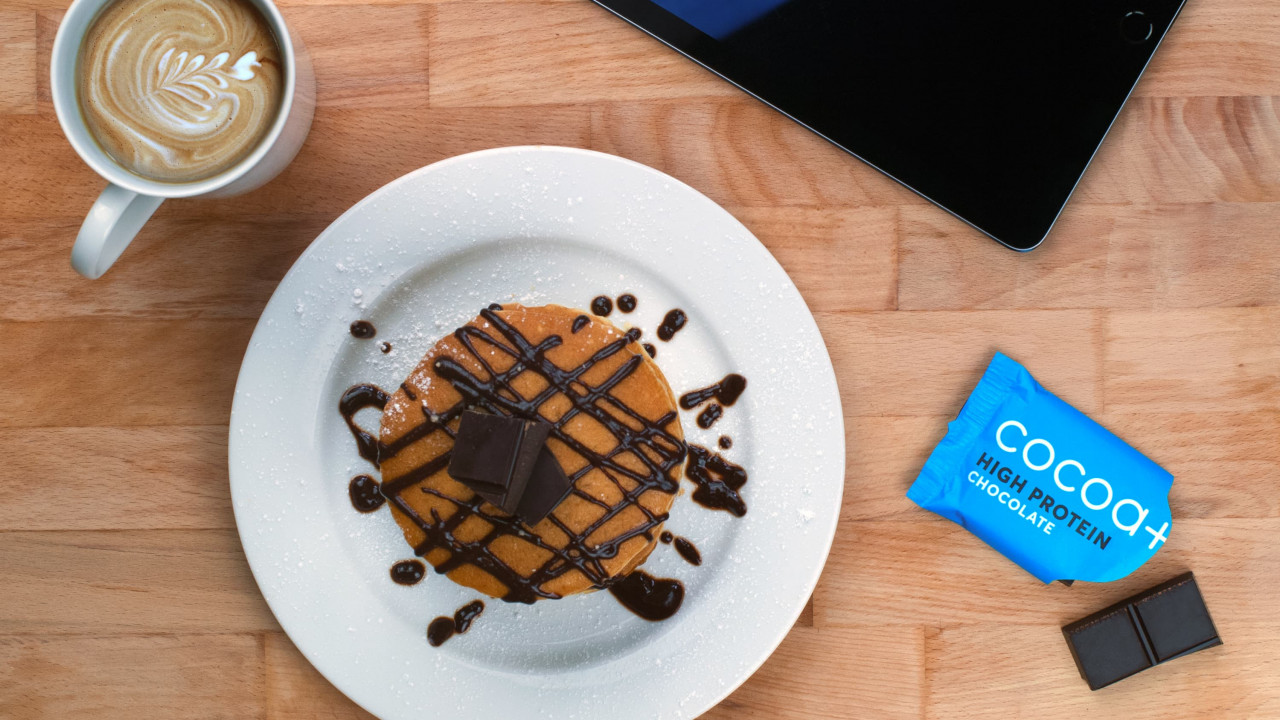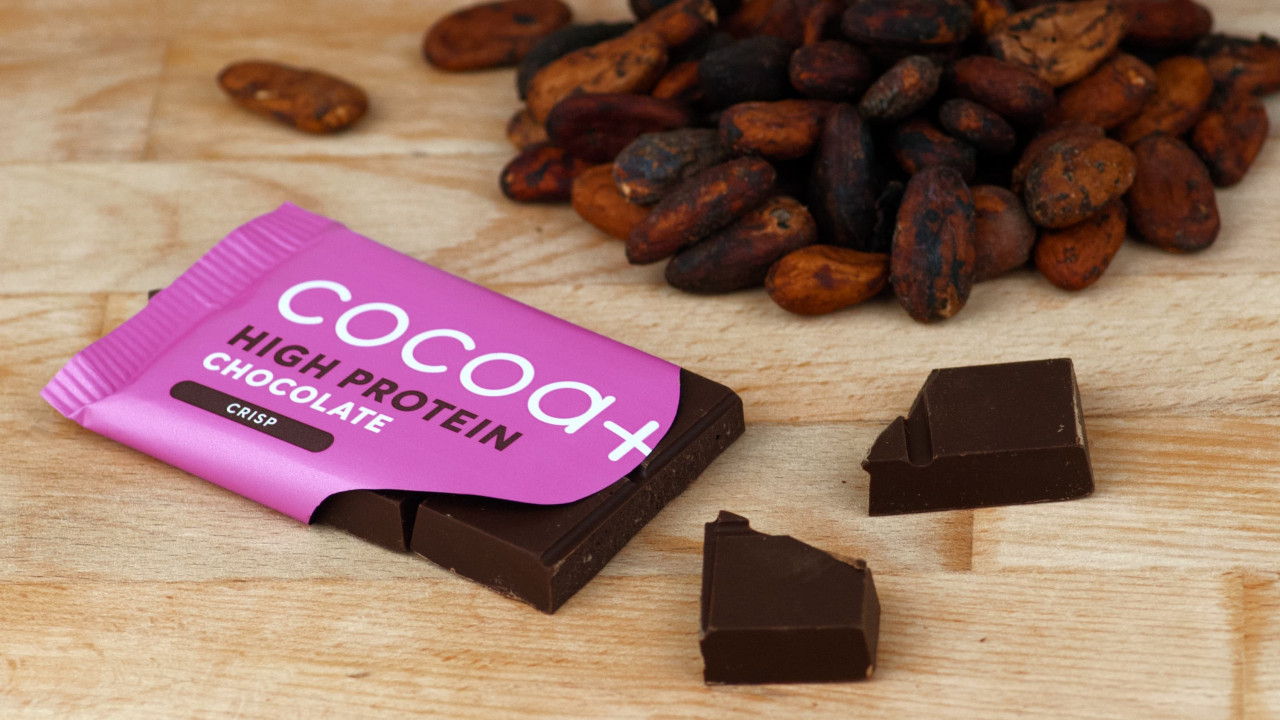 "Deuce Studio are a great team to work with. They really went above and beyond our remit and delivered remarkably. I could not have asked for more. A pleasure doing business with them and we are looking forward to continuing our relationship into the future as they look after our brand."
Samuel Victor, Co-Founder