True Story Brewing Co
Every Good Story Starts With a Beer
True Story Brewing Co is a refreshingly exciting micro-brewery creating intensely flavourful craft beers and intriguing experimental brews out of the South West of England. The brewery founders wanted to create a brand based on the hilarious, shocking, or downright bizarre stories that are often shared over a couple of beers.
Deuce Studio was asked to come up with a brand identity and packaging system which was impactful, immediately recognisable, and had heaps of personality. The core idea was to base every beer on a real story from the founders' past, each one featuring a unique illustration on the front of the can, and the story itself printed on the back. This also opened up the opportunity for True Story drinkers to interact with the brand by sharing their own stories.
With this as the jumping-off point, we set to work exploring different directions for the look and feel, and overall tone of the brand. We also aimed to create an ownable and distinctive graphic language that would be simple enough to recognise at a glance and yet versatile enough to expand into different applications beyond just the can. 
Using a vibrant and eye-catching colour palette as a backdrop, the graphic language consists of wavy shapes that are repeated throughout the identity, and which form the basis of the logo along with other typographic elements. The wave also functions as a divider to break up information, or as a holding device to frame content or imagery.
The pack illustrations created to reference the story behind the beers were illustrated and developed in-house. The illustration style centres around quirky, somewhat loveable, and slightly irreverent characters, which in some way or another relate to the sentiment of the story and give a subtle (or not so subtle) nod to the flavour of the beer inside.
We also created additional elements to support the packaging system, making it easier for people to understand when they pick up a can off the shelf. The badges give descriptions of the style of beer on the front of pack, and the 'haze-ometer' indicates the haziness of the beer on the back of pack.
In addition to the brand identity and packaging design, we also helped to create and roll out interior graphics for the brewery bar, merch, and more.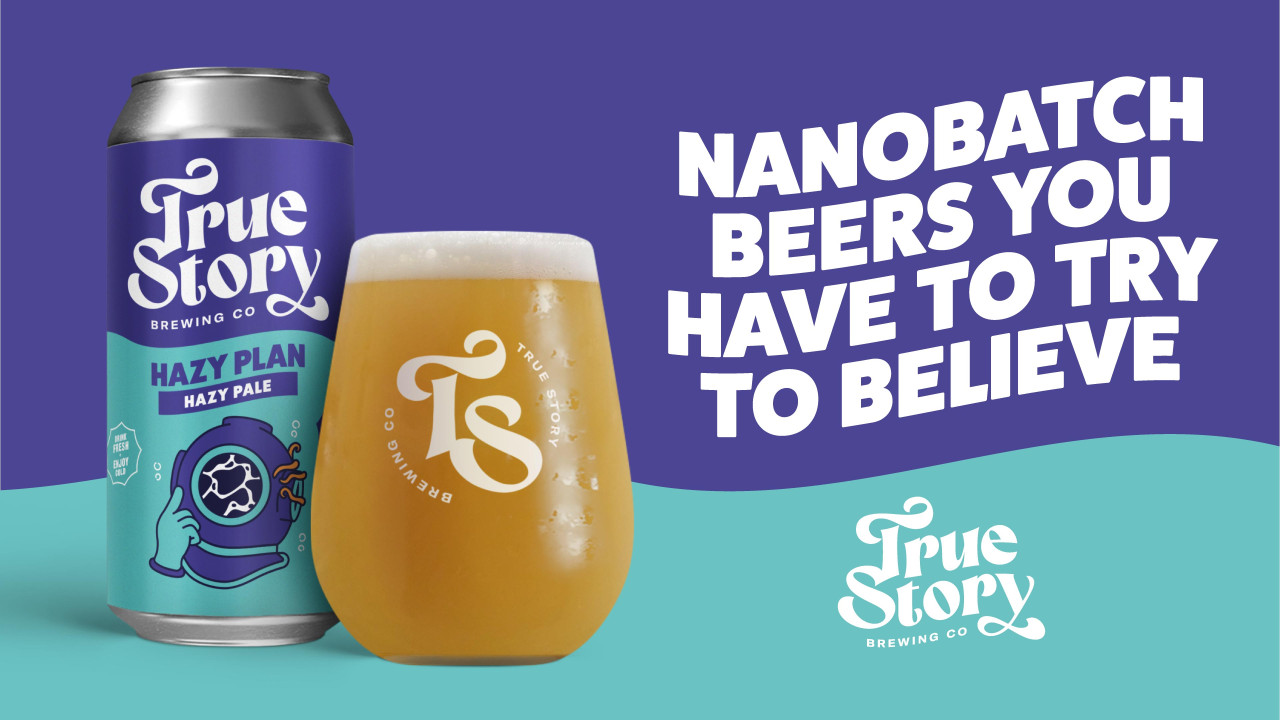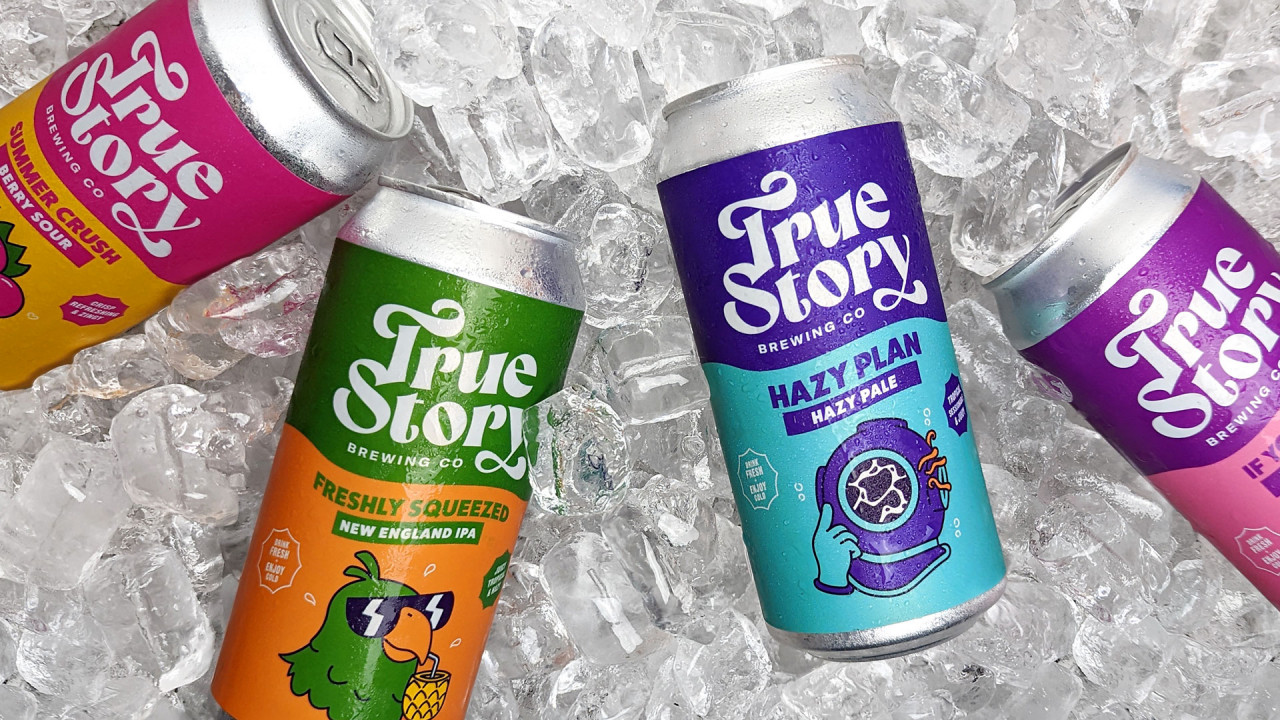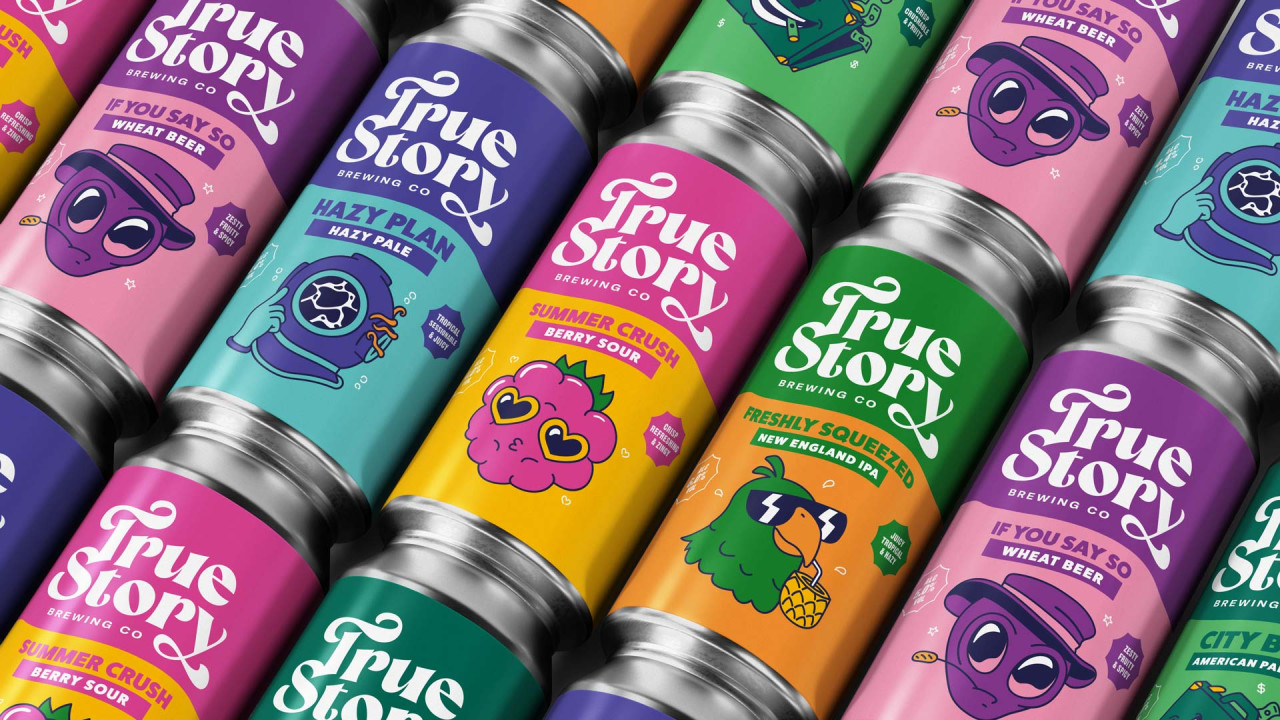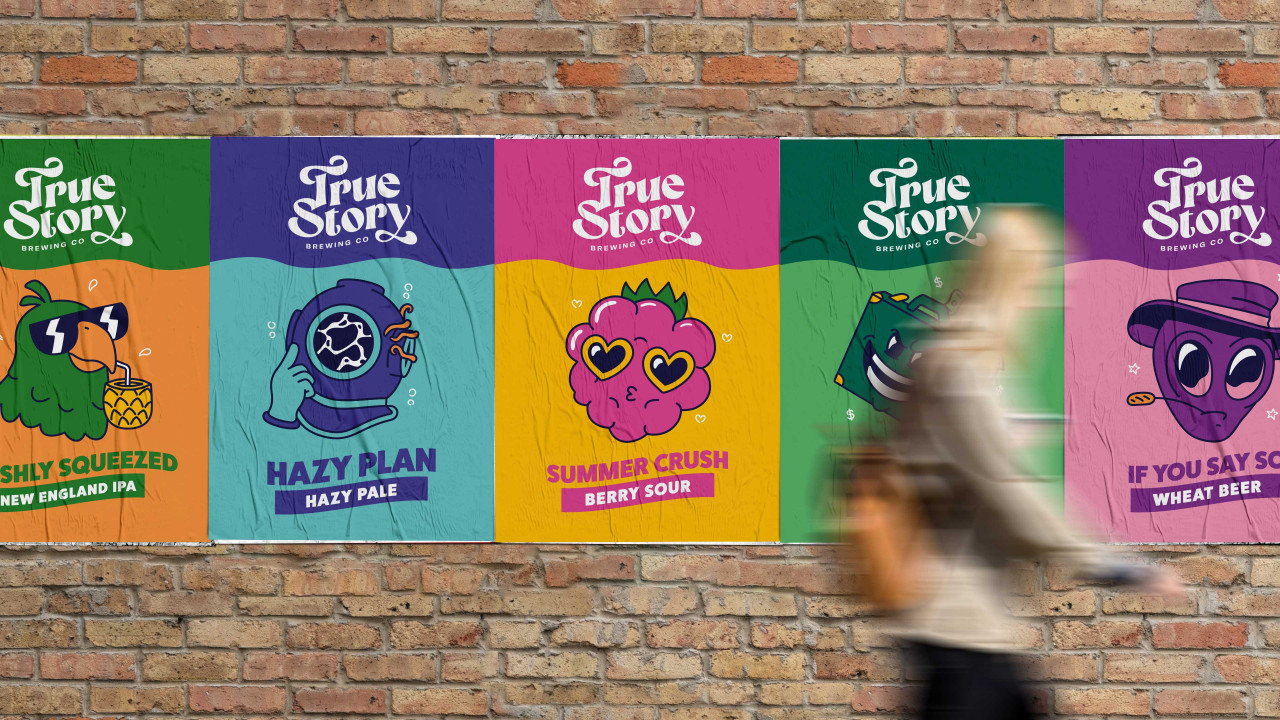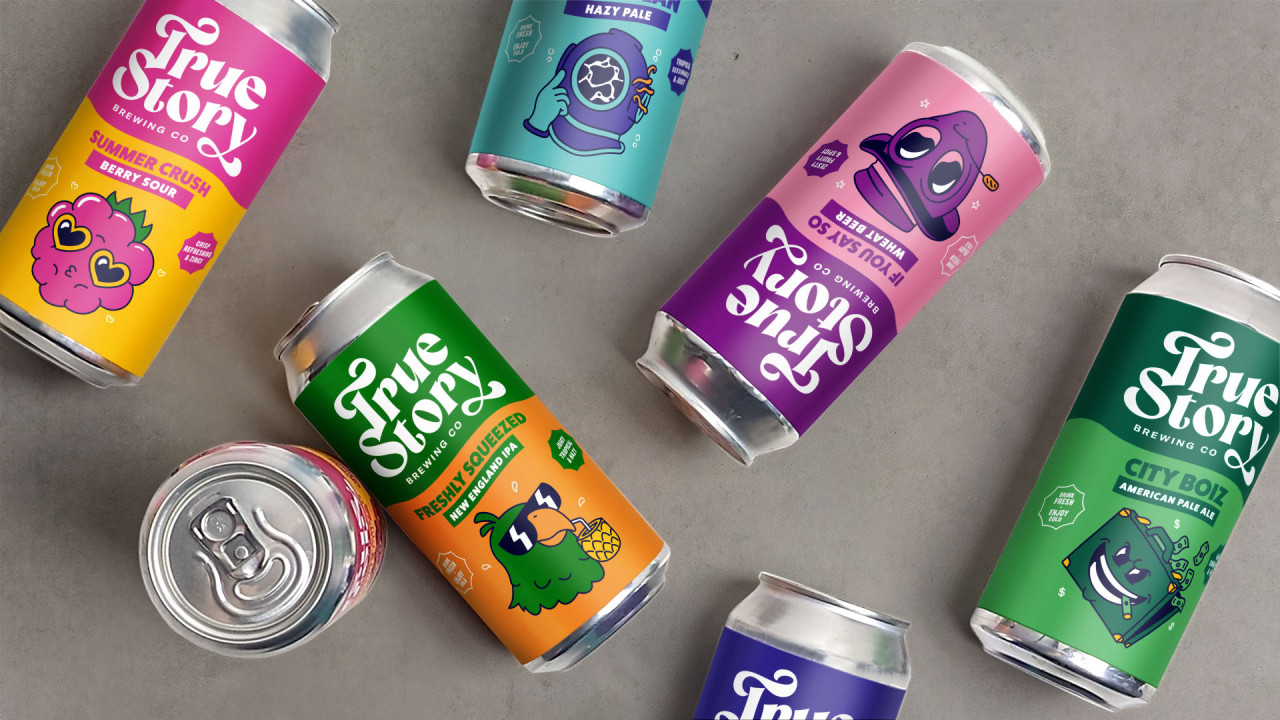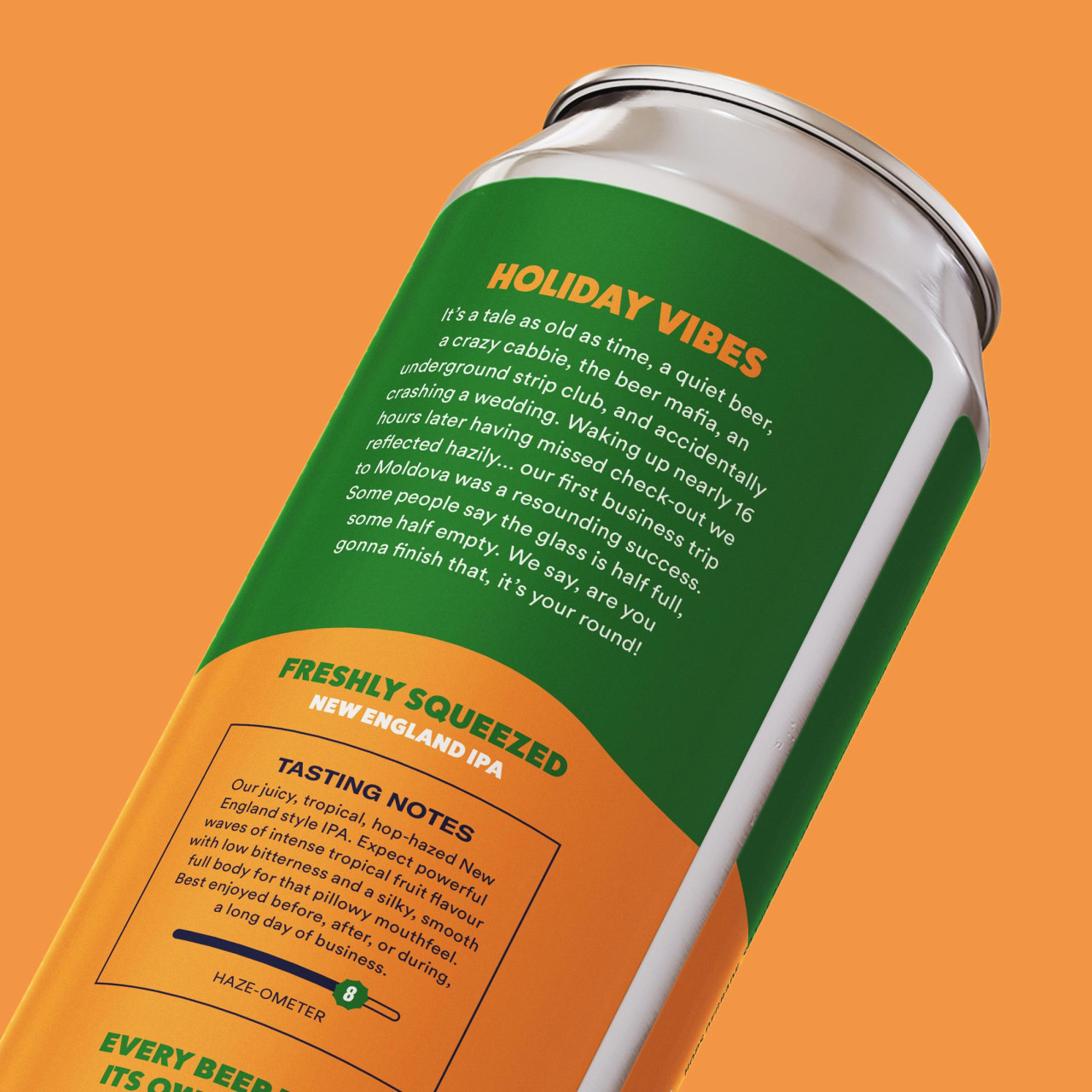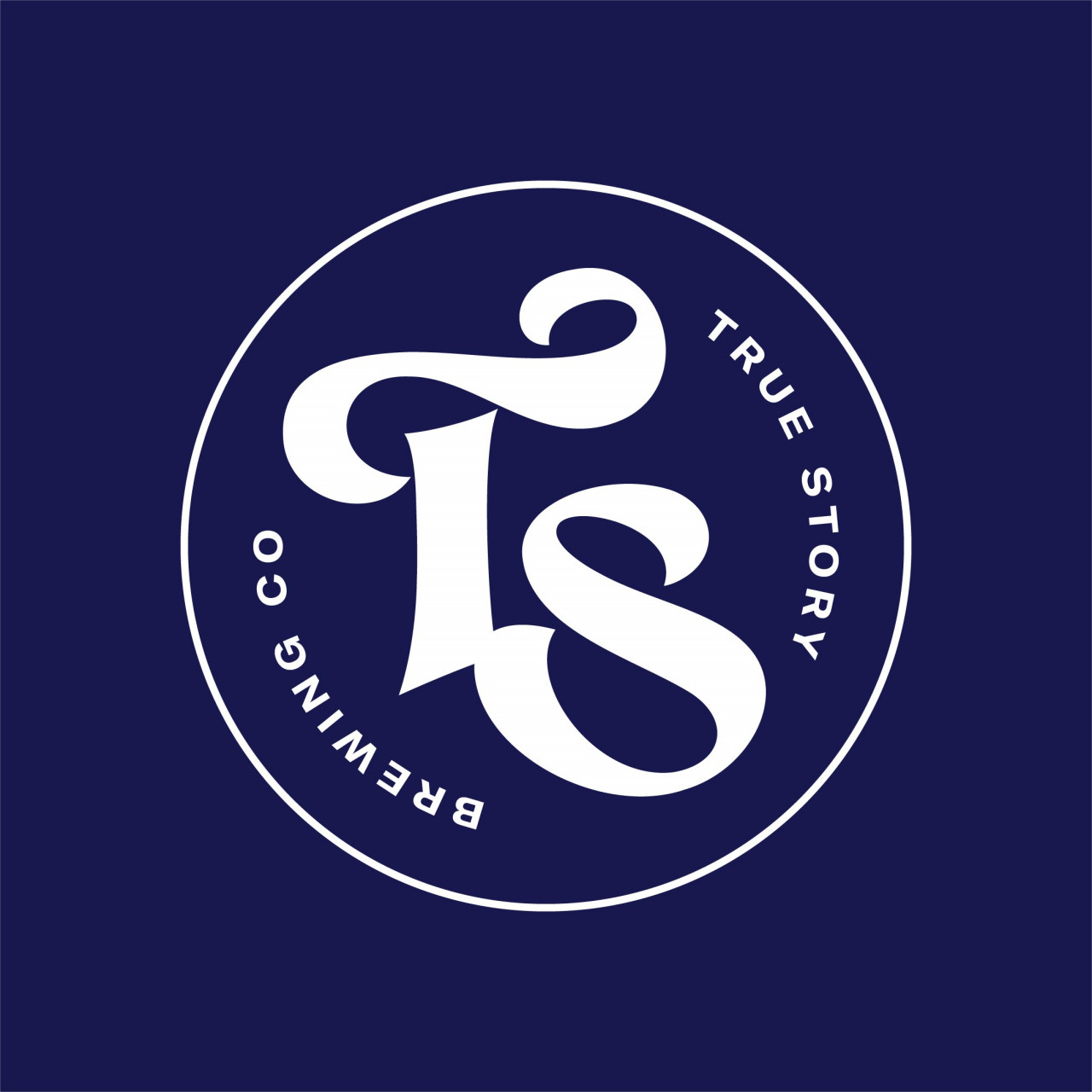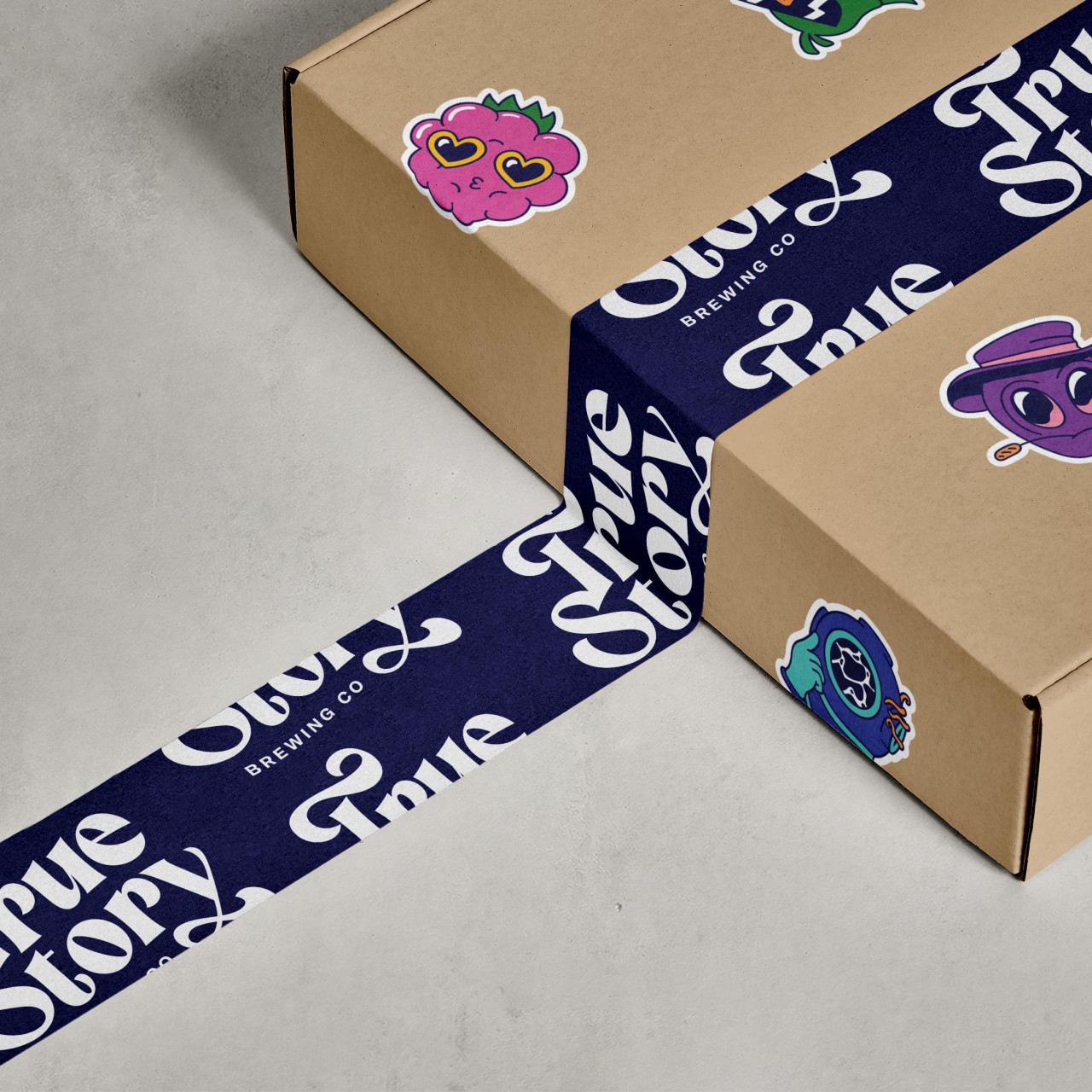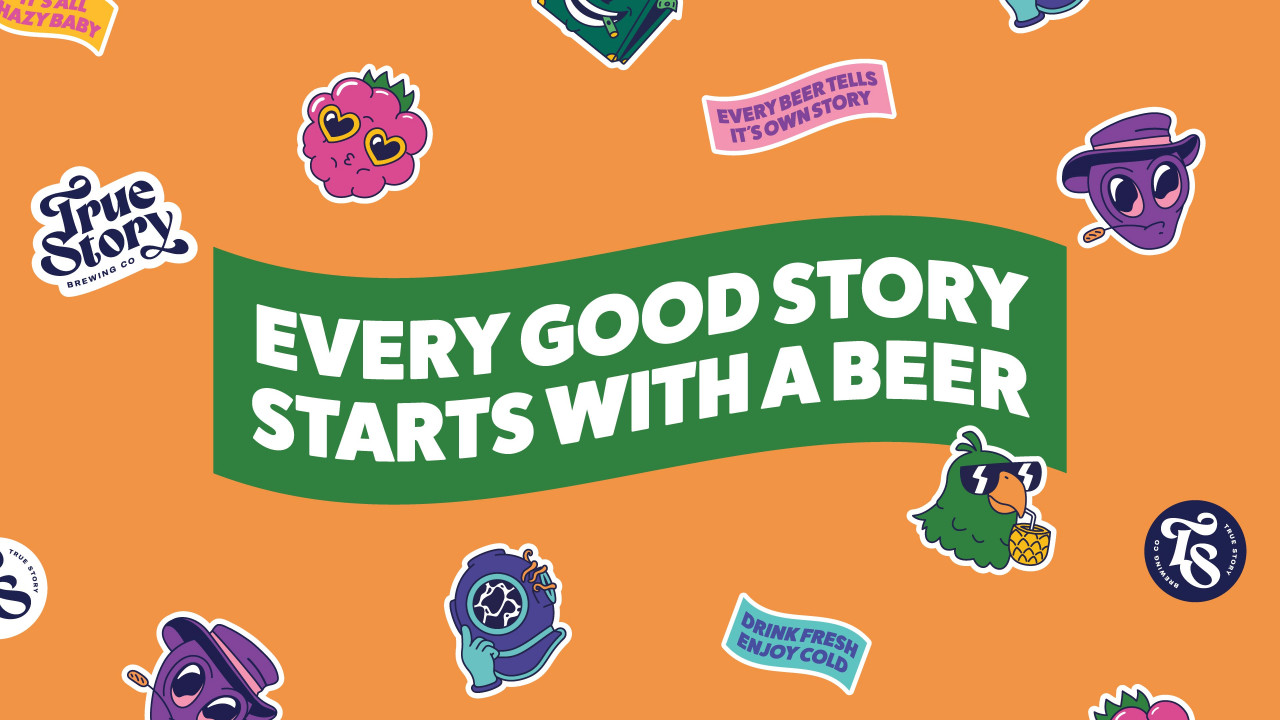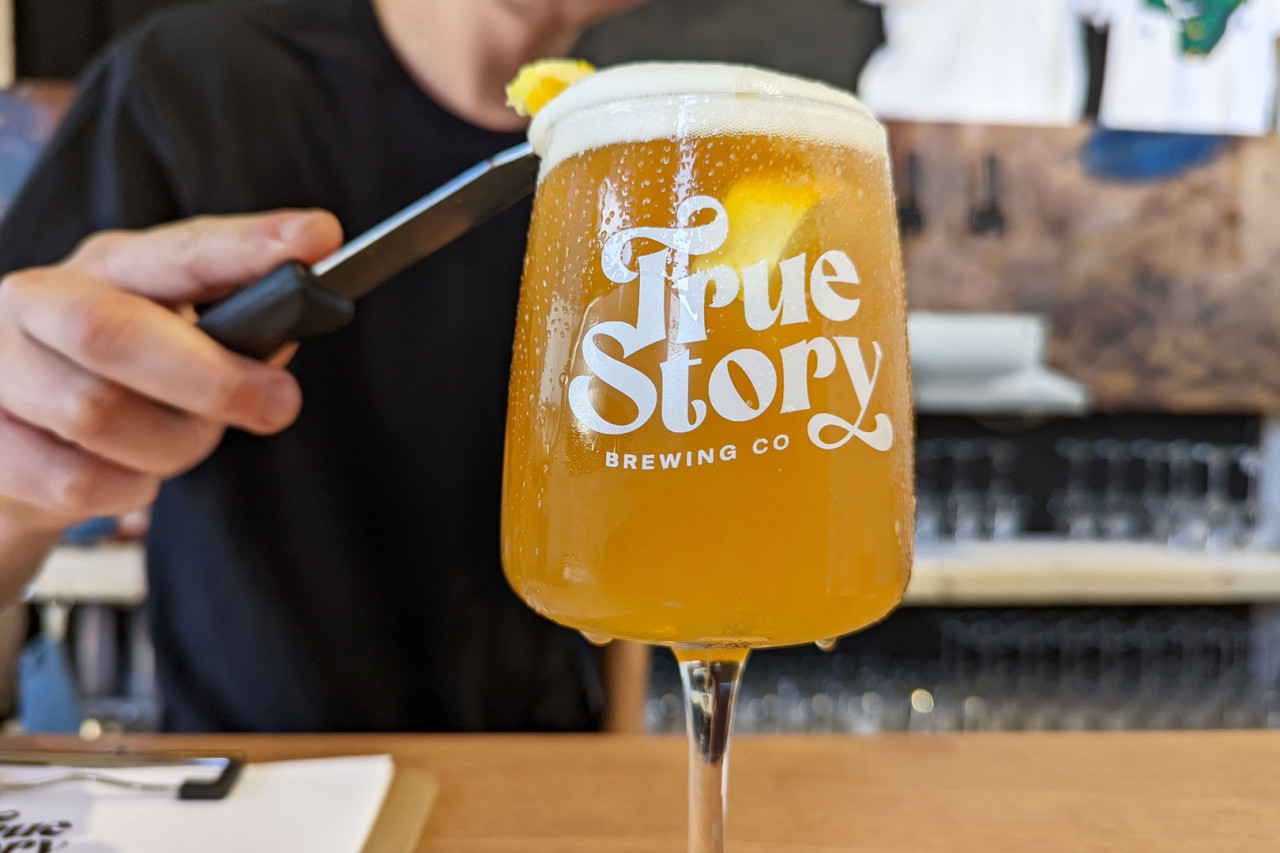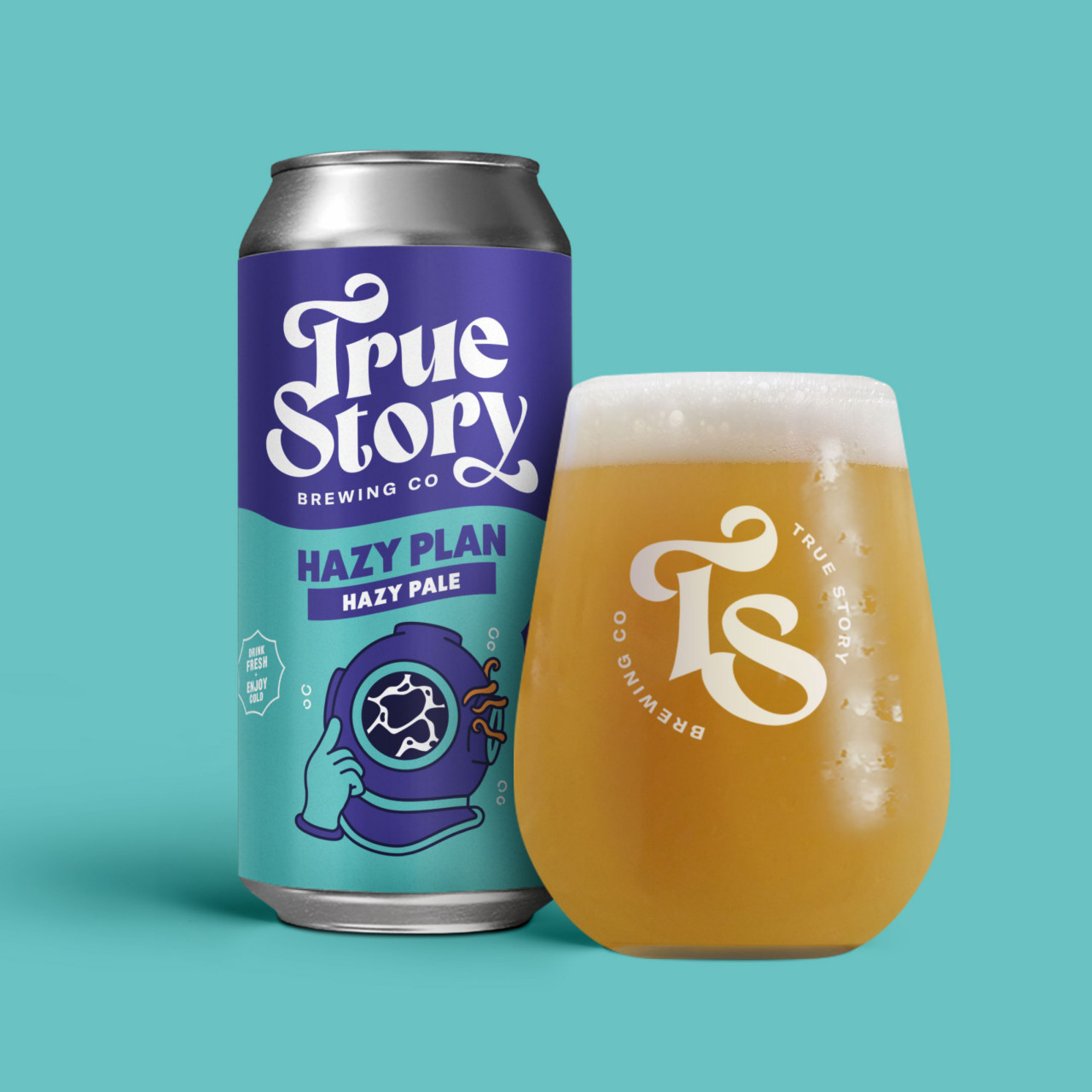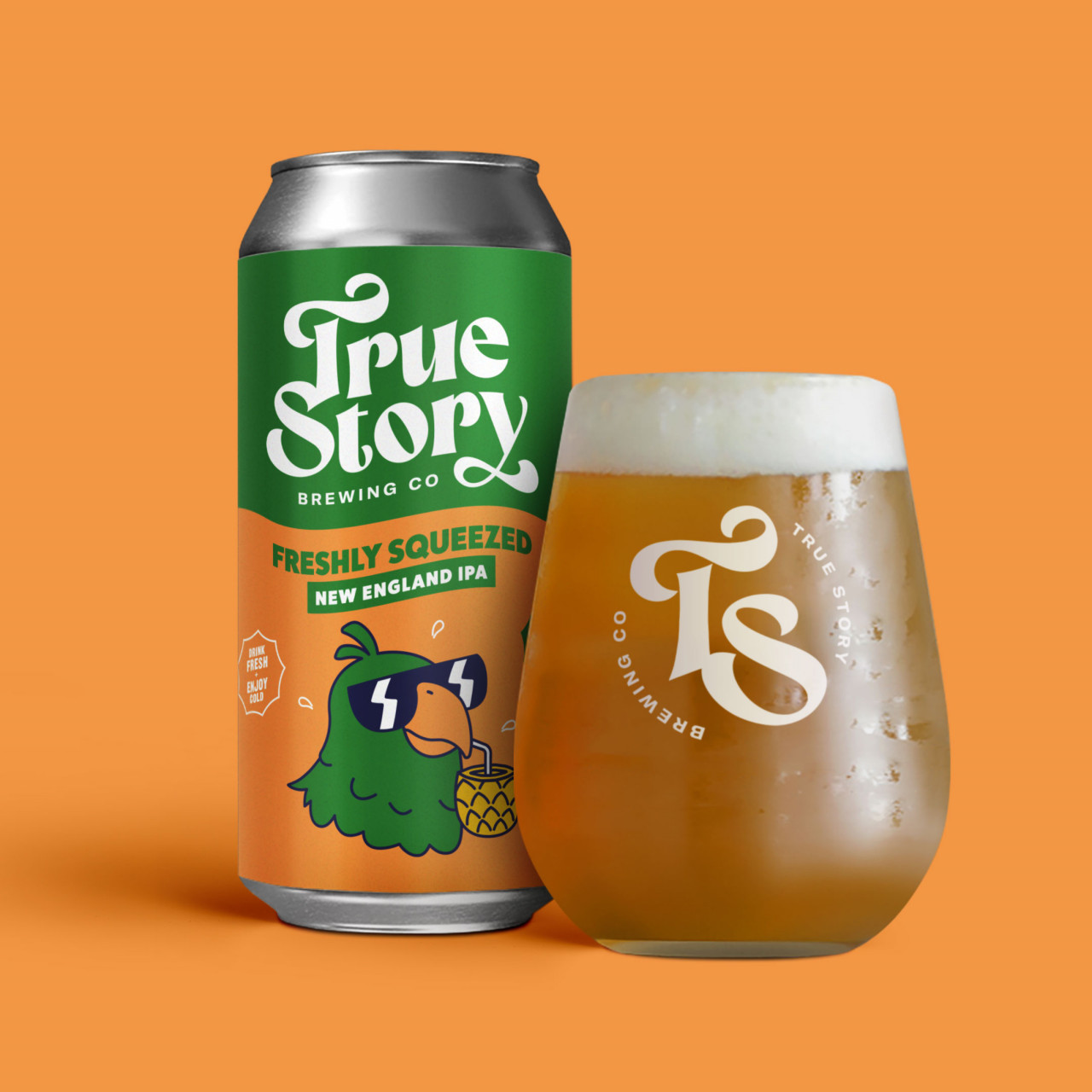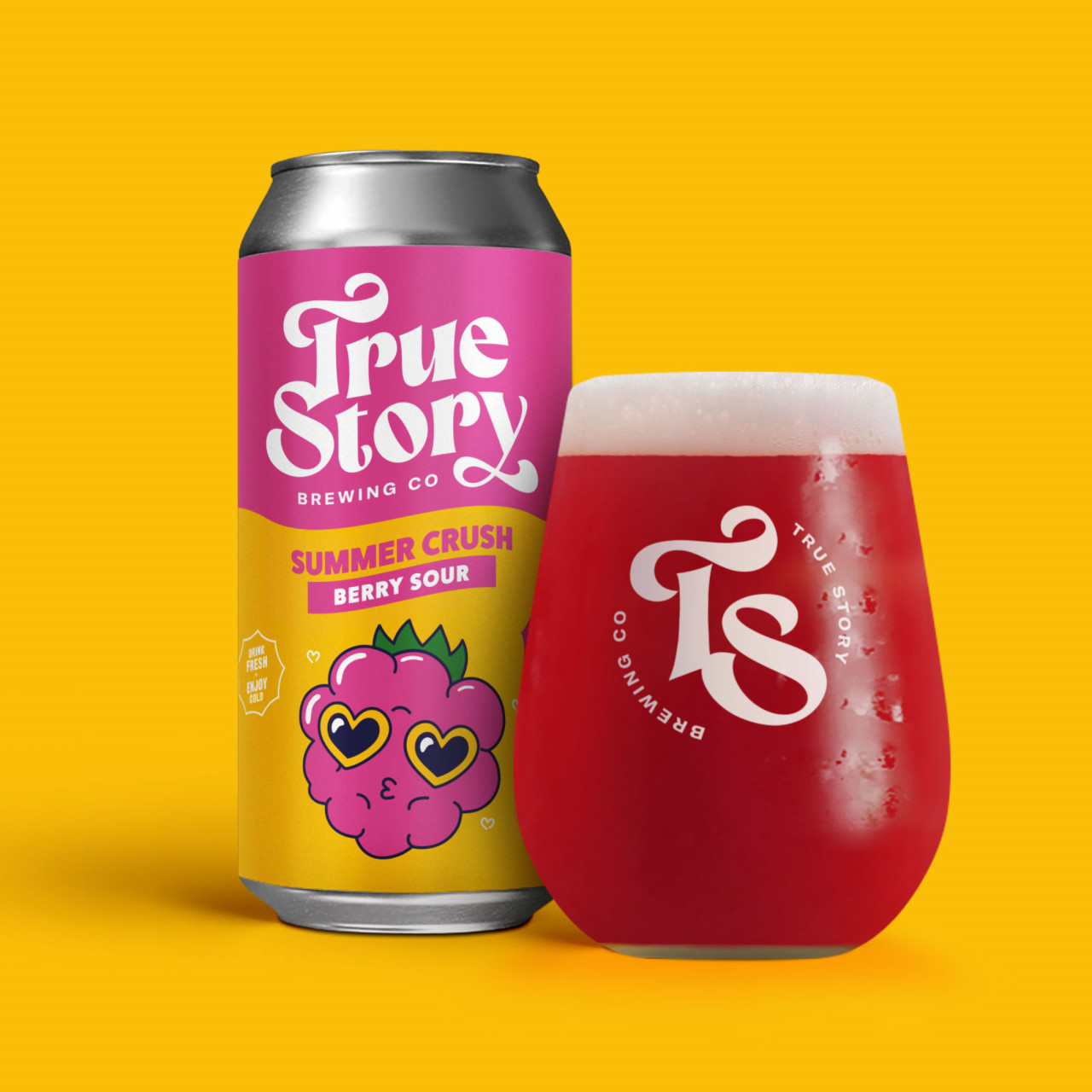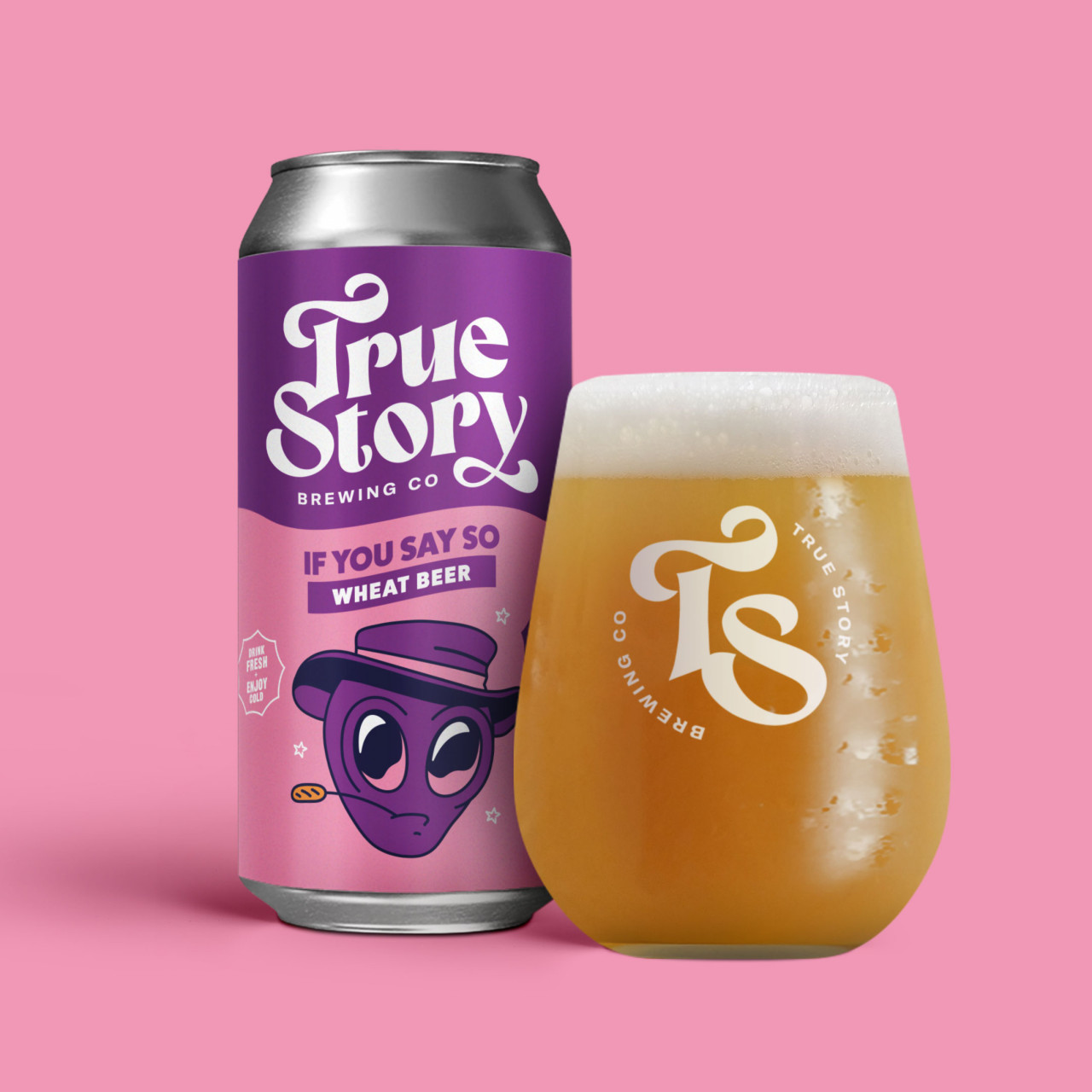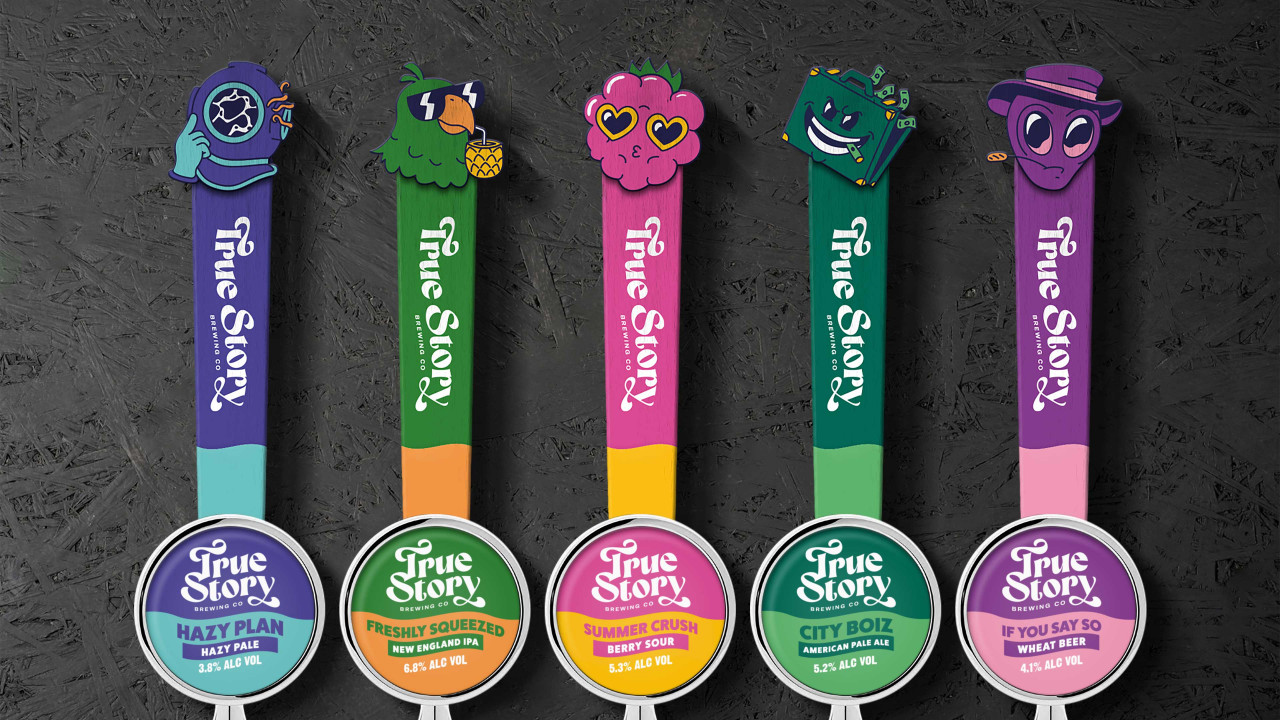 "Deuce Studio delivered on all fronts, creating an extremely strong brand identity, that not only translates our products in the best possible way, but does it in a new, stylish & frankly far 'cooler' way than we could have ever envisaged realising ourselves. The value they have added is far beyond anything we could have expected."
Ben Hancock, Co-Founder @ True Story Brewing Co.