Piccolo's is an Italian baked food and snacks brand whose core purpose is to make great Italian food affordable and accessible to everyone. The challenge was to give Piccolo's an identity which reflects their ambition, and to bring something new, fun and approachable to retail for everyday consumers to enjoy.
We created a brand that has personality and flavour, putting a modern twist on traditional Italian. We developed a vibrant, youthful look and a playful tone of voice to appeal to the everyday consumer. Summed up by the 'Enjoy Italia' tagline, Piccolo's takes the spirit of great traditional Italian food and brings some joy and excitement to your cupboard.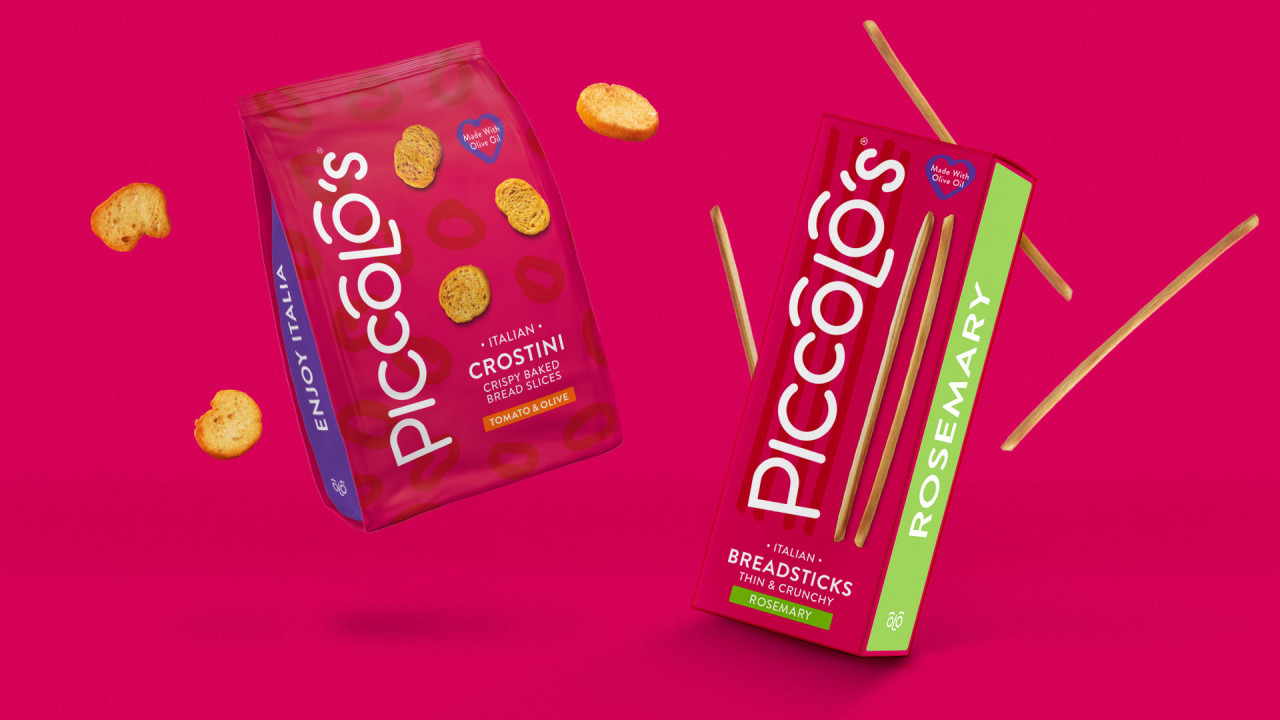 The Outcome
STOCKED IN 300
ALDI STORES
…immediately after launching the brand, and received interest from several other major UK supermarkets.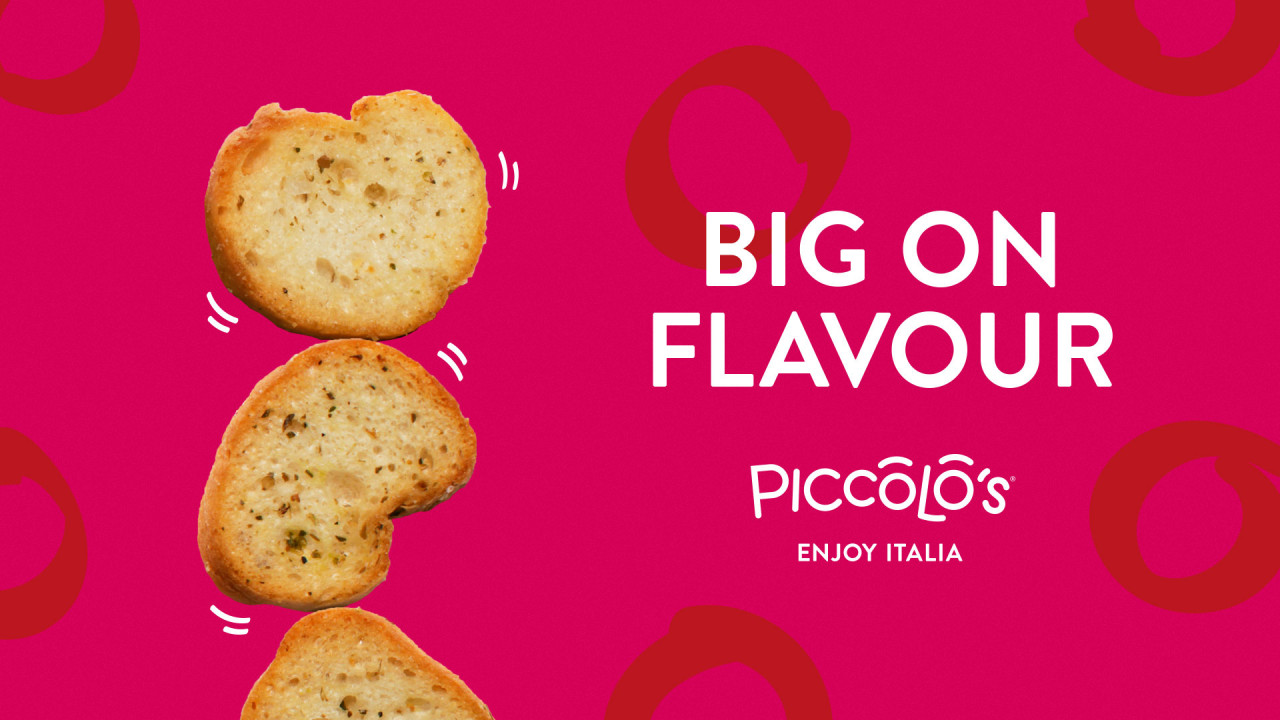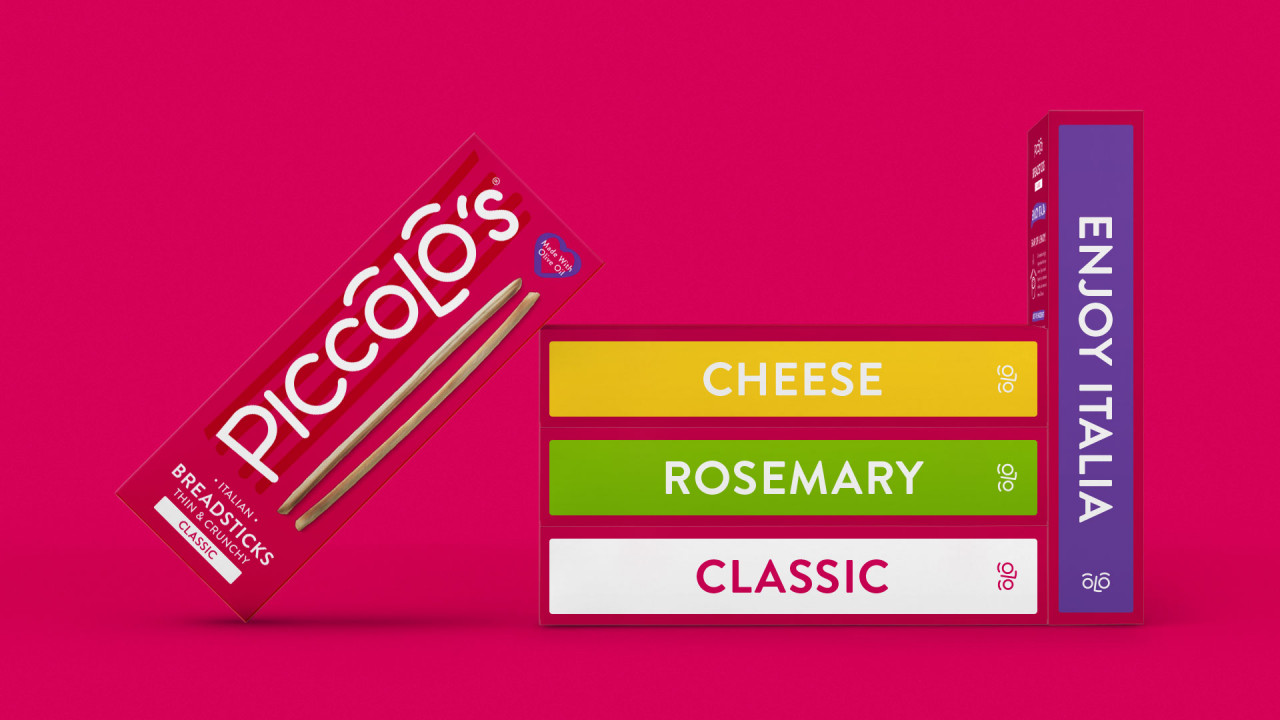 "We have very much enjoyed working with Deuce Studio. The team fully immersed themselves into the development of the Piccolo's brand starting with a thorough investigation into the product category. Their excellent creative thinking and design flair has resulted in a brand that we are very proud of. We look forward to continuing our collaboration with them and developing the brand and range further."
James Orr, Managing Director