Gr8nola
Delicious & Clean Granola
The founder of Gr8nola, Erica Liu Williams, wanted to take her business to the next level and asked us to rebrand her all-natural granola product. She wanted to challenge the market and offer a tasty product packed full of healthy benefits that you could enjoy any time of the day, a 24/7 snack inspired by her annual Super Bowl cleanse.
We created the new brand identity and packaging system based around the number 8, a key visual device to help Gr8nola stand out and be remembered on the shelf. The visual style is simple and bold, reflecting the 'Delicious & Clean' ingredients and their benefits. The playful and empowering tone of voice reinforces Gr8nola's core beliefs; that you can do anything that you put your mind to and being healthy should be one of those goals.
#HungryForGr8ness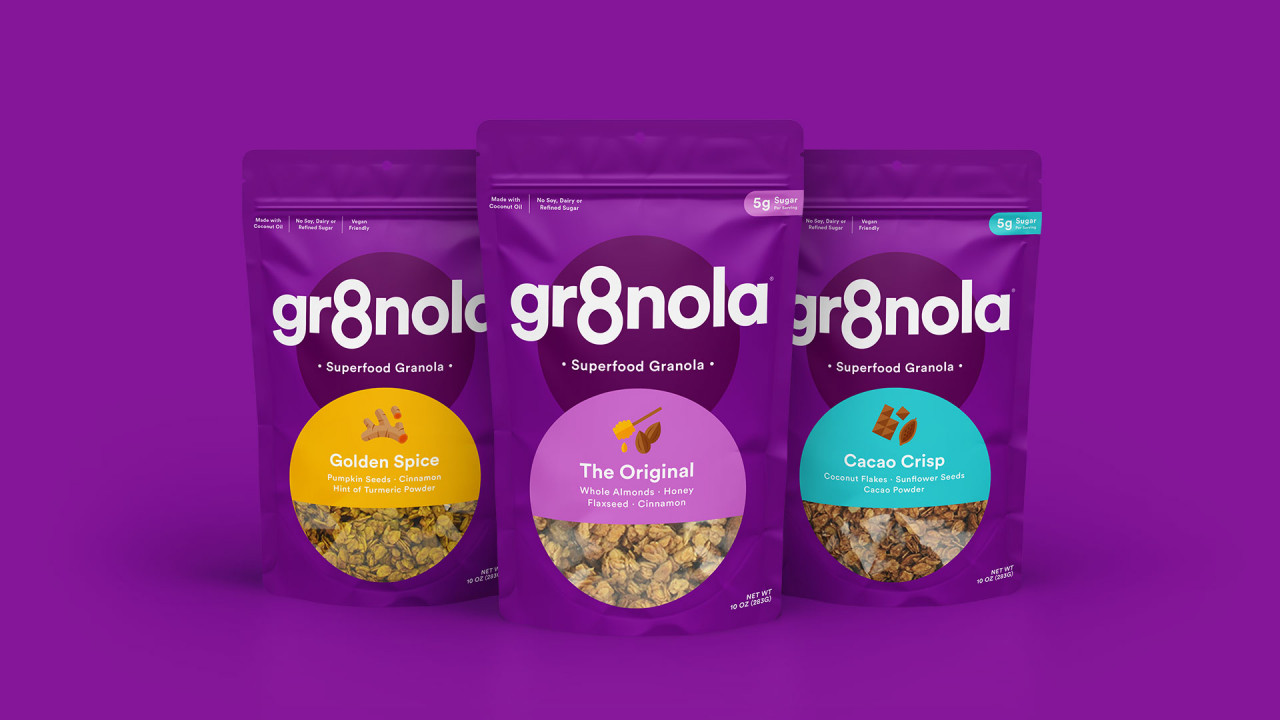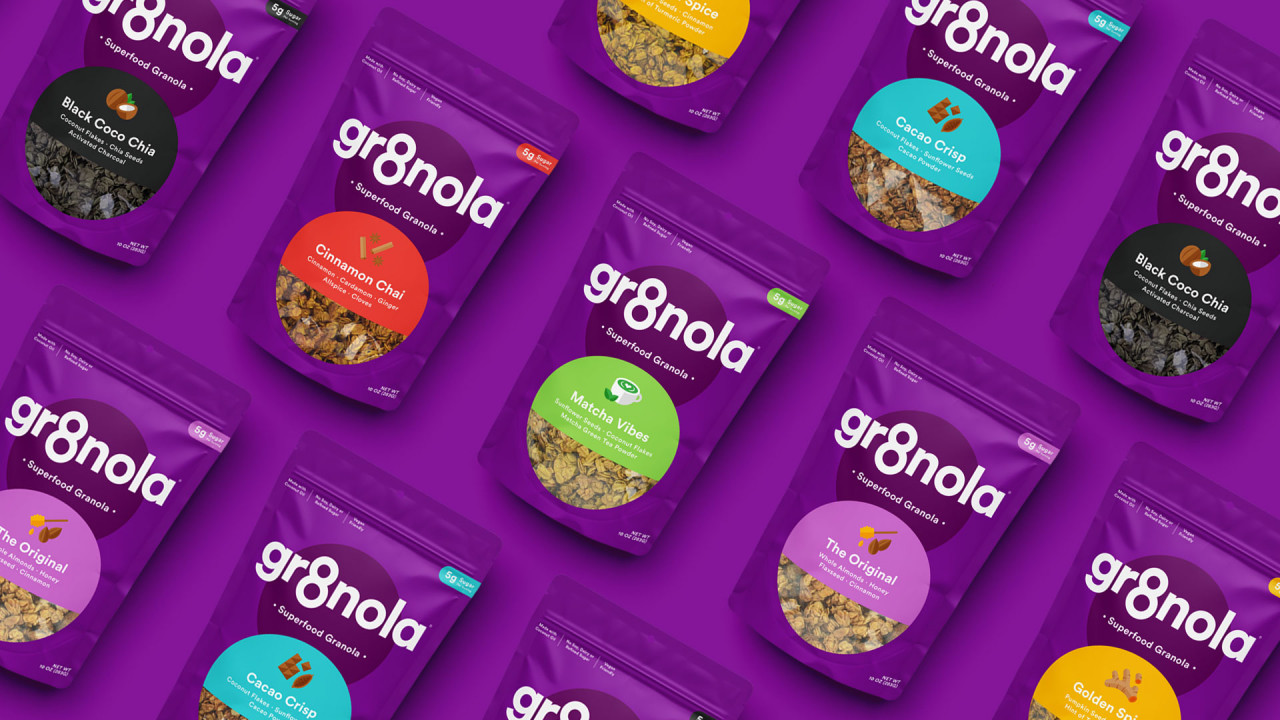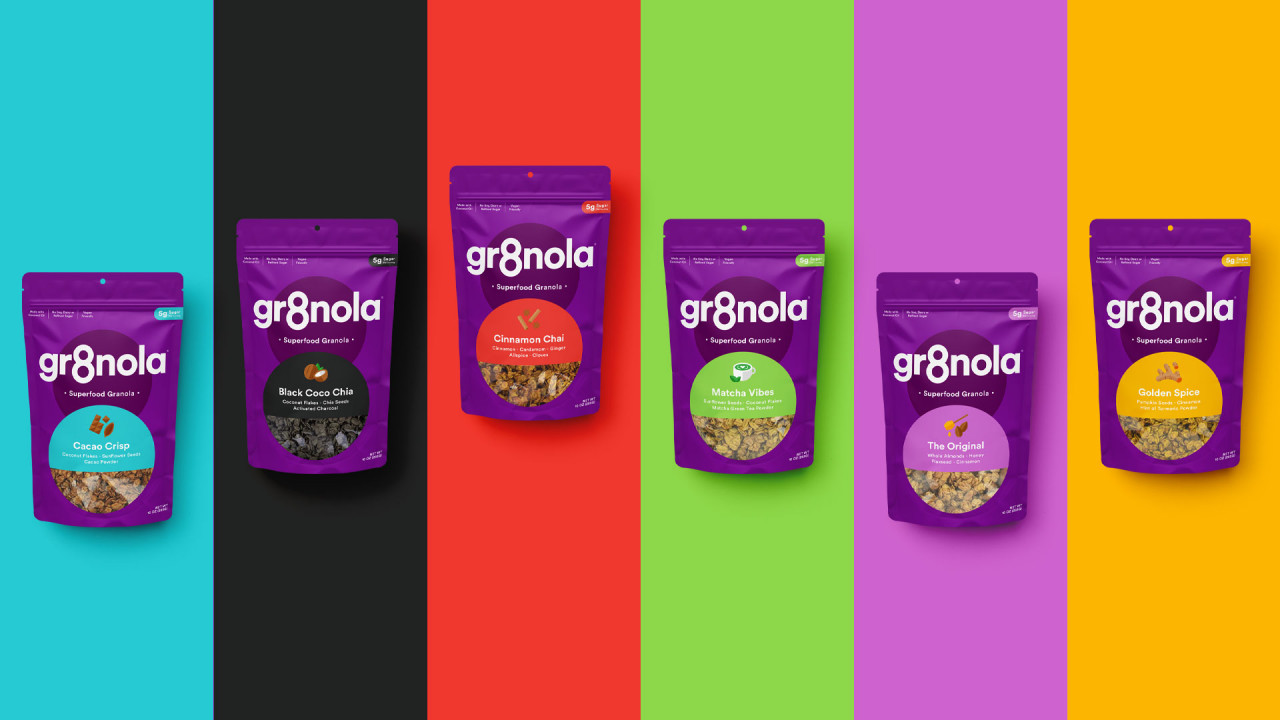 The Outcome
More Than Doubled Sales
…in the first year following the rebrand and launch of the online shop.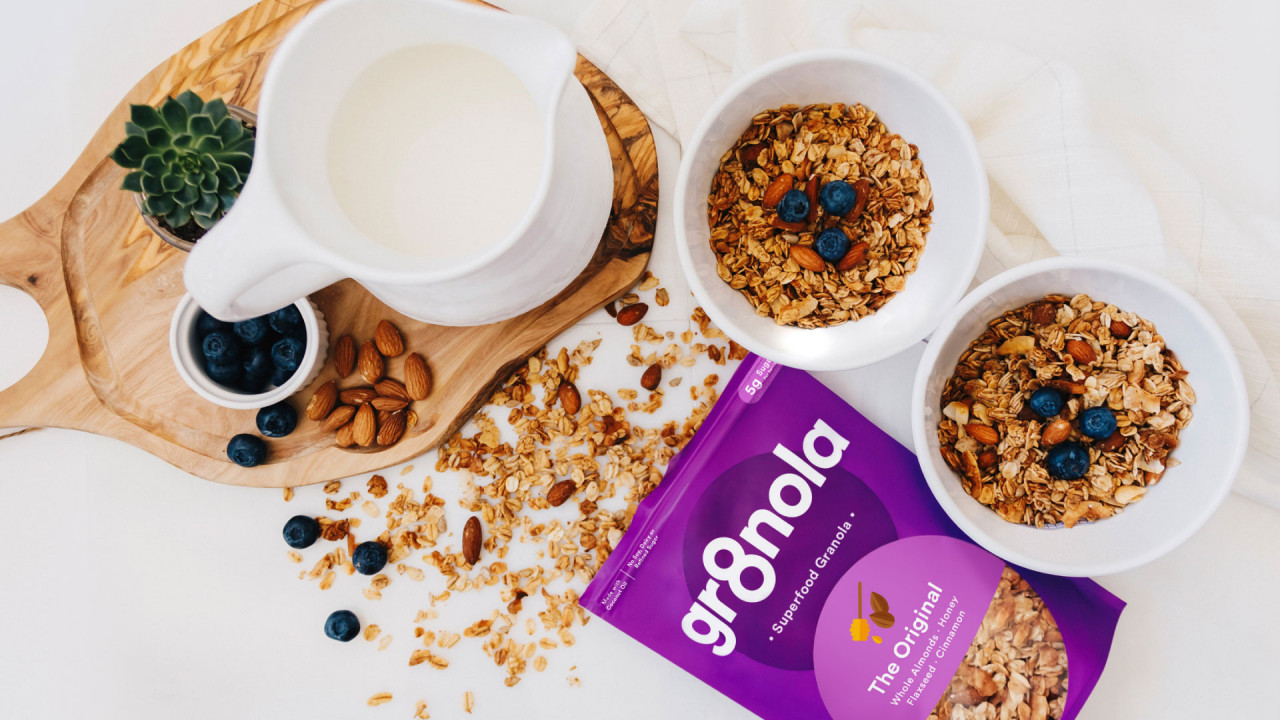 The Outcome
APPROACHED BY
3 RETAILERS
…and was subsequently stocked in The Market, Berkley Bowl West, and on walmart.com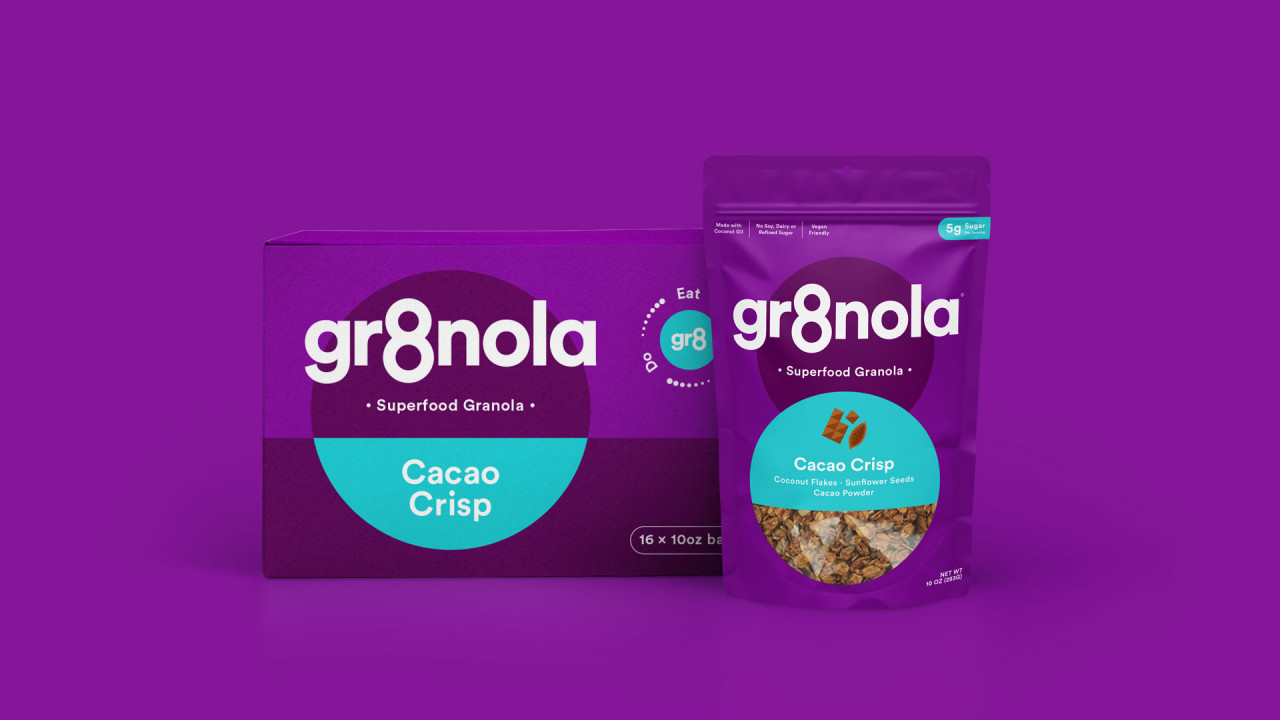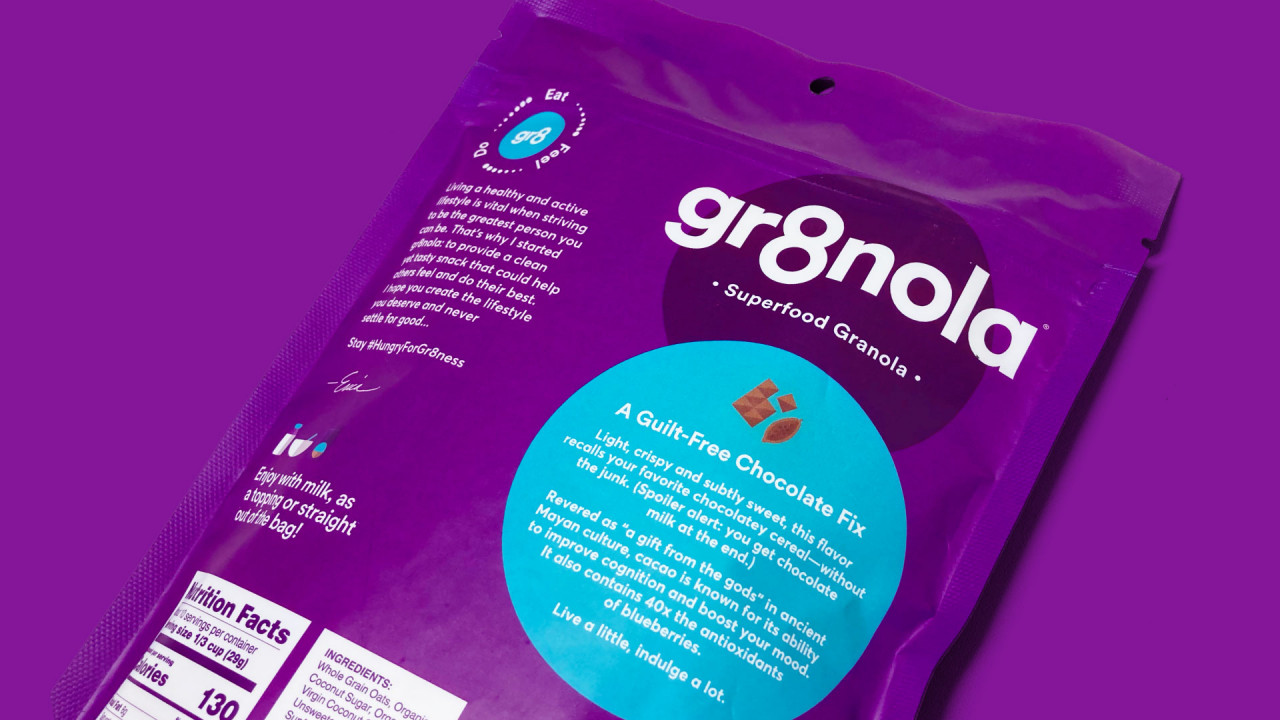 "Working with Deuce Studio has been amazing. Super communicative, timely, thoughtful and always providing an expert and fresh perspective. I really appreciate how the team has really pushed me to think about my brand and drive me towards better design decisions. Definitely a key partner in the process of branding and design!"
Erica Liu Williams, Founder