Alexander Audiology
Live With Clarity
Alexander Audiology are an audiology practice based in Los Angeles, USA. Founded by experienced audiologist Melissa Alexander, their aim is to empower patients to feel more confident and attractive by helping them improve their hearing and regain their youth.
We created a new brand identity that reflects Alexander Audiology's premium and sophisticated service, while upholding a youthful and modern aesthetic to emphasise their focus on the latest technology and hearing devices.
The visual system is based on a flexible wave, referencing sound frequencies typically found in audio technology. The wave morphs to represent different messages and uses vibrant streams of colour to complement the underlying brand message, 'Live with clarity'.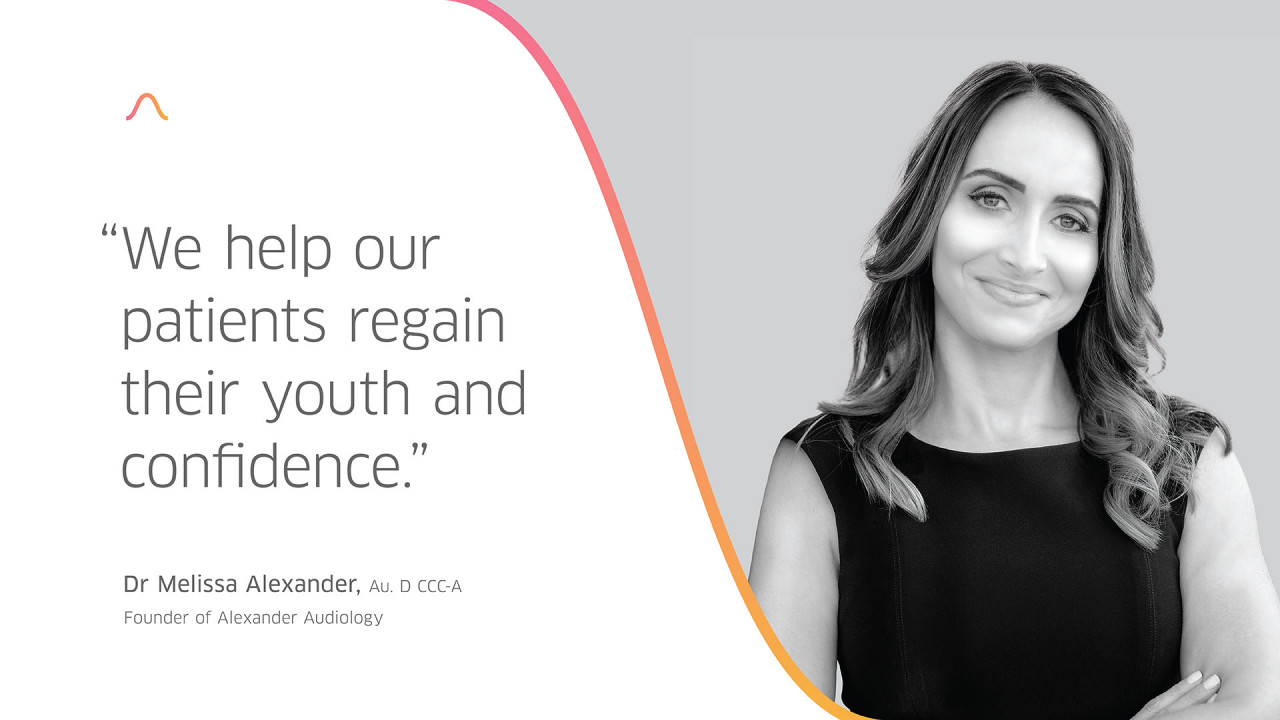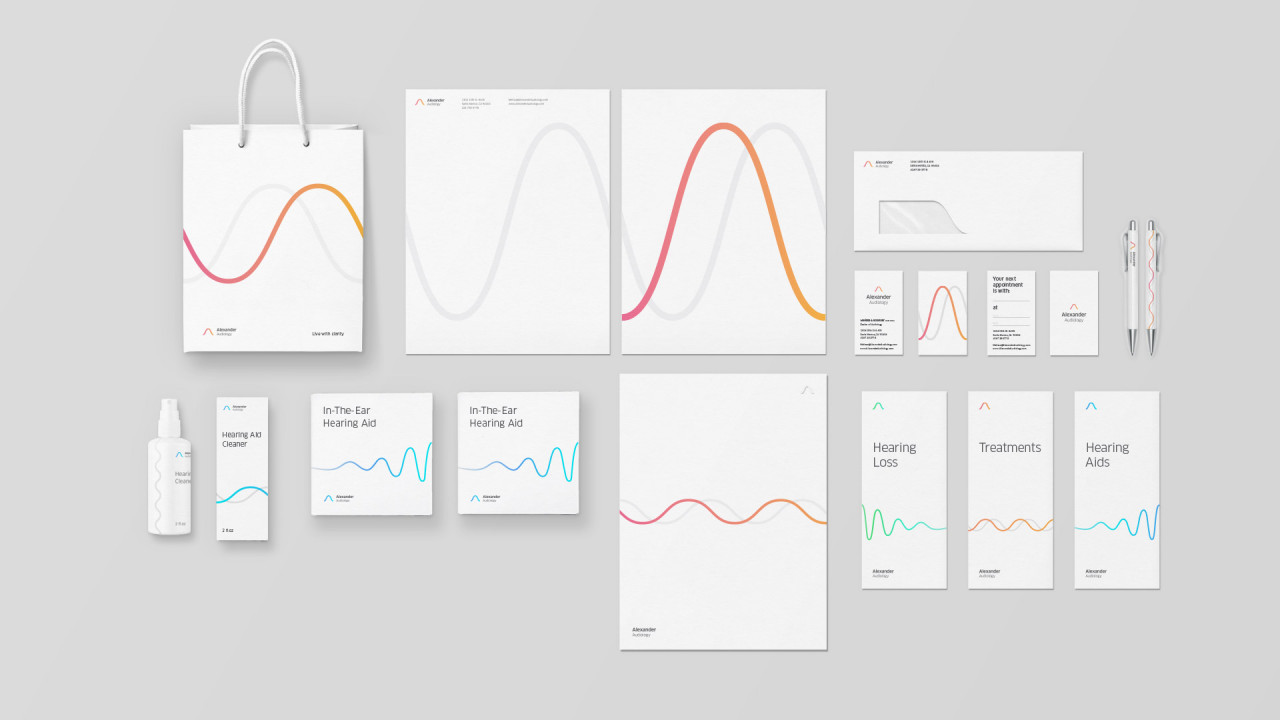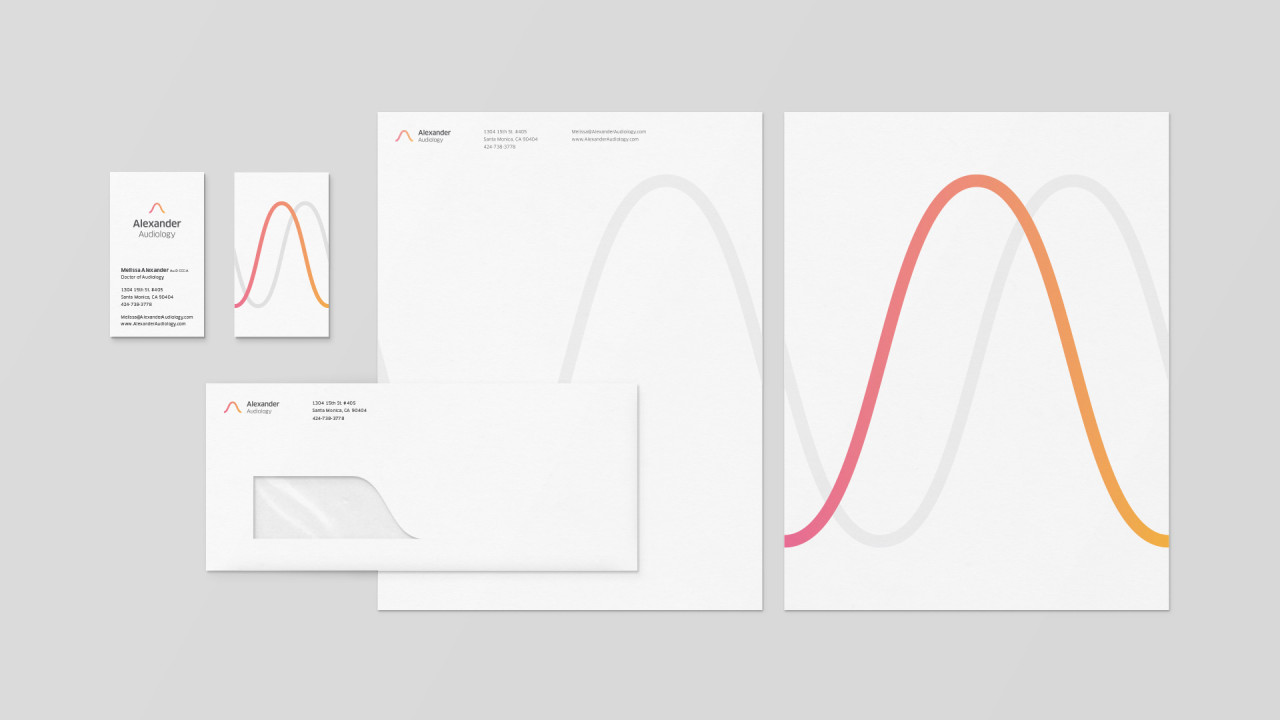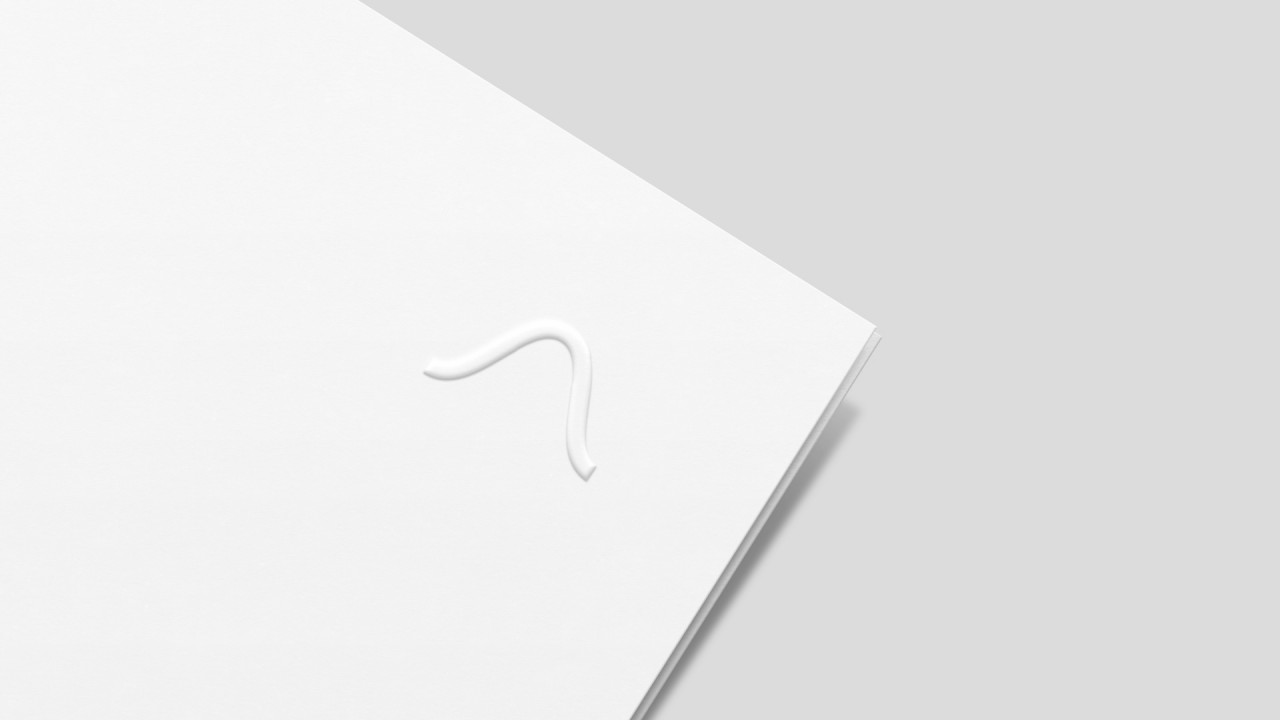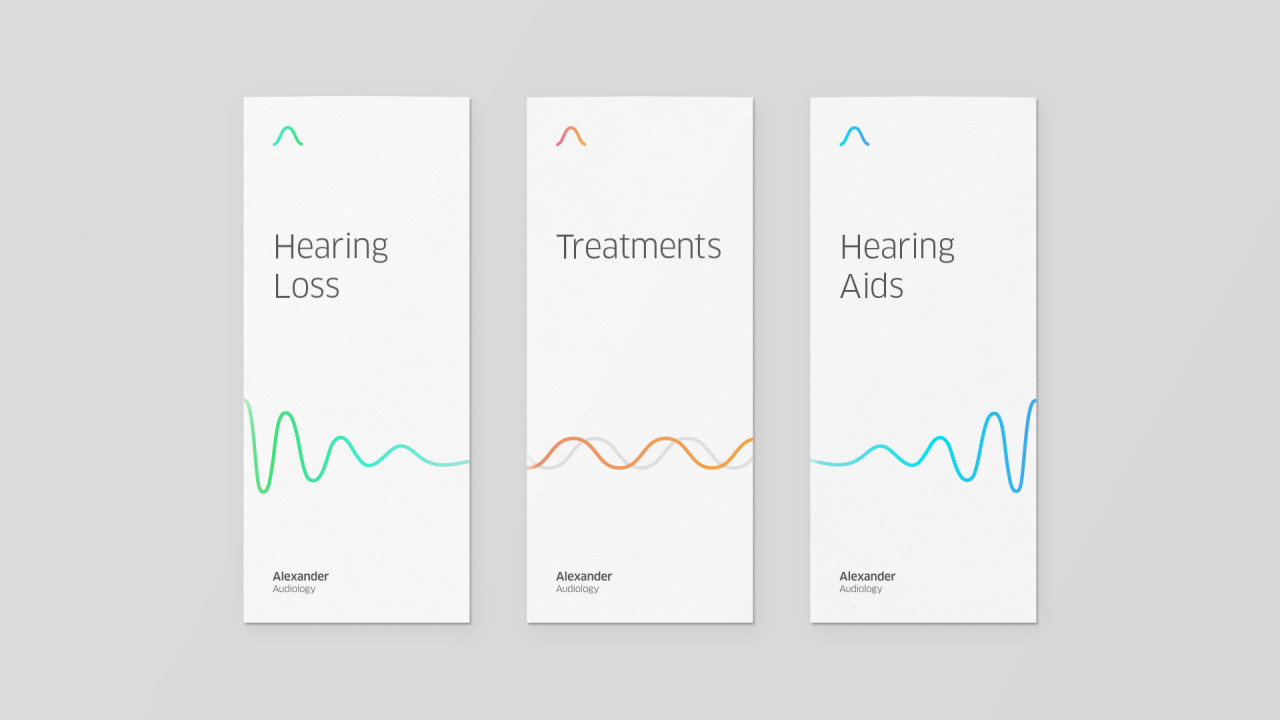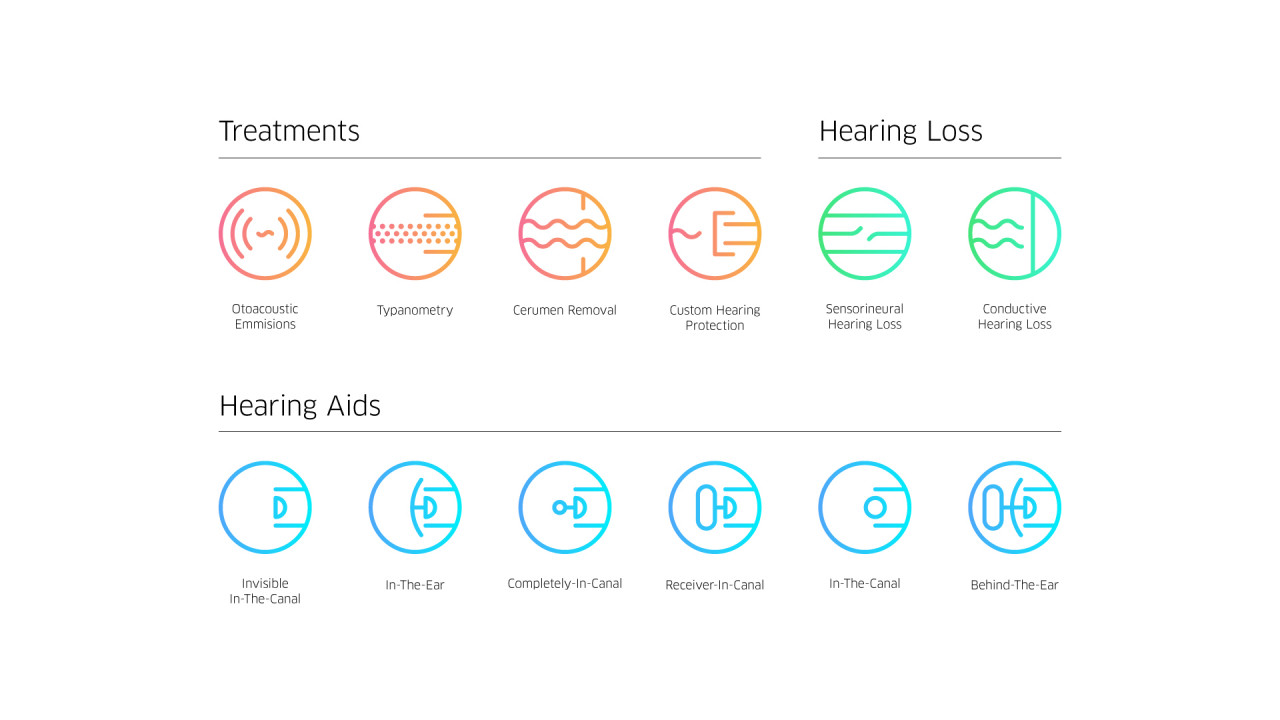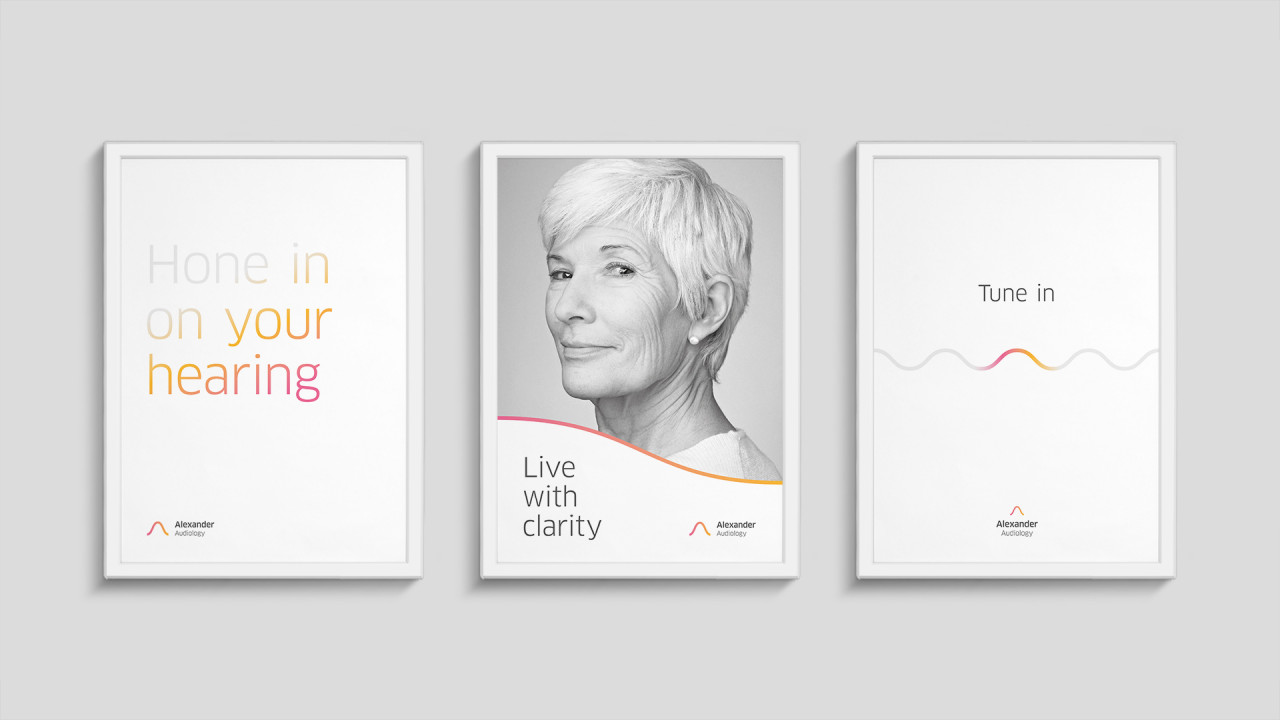 "We approached Deuce Studio with a challenge – to take a doctor's office and build it into a brand. Deuce Studio designed a striking and ownable brand that translates perfectly across digital, print and environmental applications. There is meaning and purpose behind all of Deuce Studio's work, we couldn't be happier."
Dr. Melissa Alexander, Founder