Deuce Studio has created brands for a variety of businesses over the years from chocolate bars to construction companies, and now want to share some of their branding secrets to help you understand why you should care about your brand and how it communicates to your consumers.
The Importance of Tone of Voice for Your Brand
We are in the perfect day and age for your brand to have a direct connection with your target audience. From Twitter to the grocery store, consumers are paying more attention than ever to the brands and companies they choose to support. Brands and branding agencies are getting more creative when it comes to packaging and product design, so what else can you do to give your brand a competitive edge? You should ensure that your brand is using the appropriate tone of voice when communicating with your target audience.
How Industry Leaders Use Tone of Voice
There are many brilliant examples from industry leaders such as Oatly, the oat milk brand that has been gaining popularity in the past years with help from their creative and funny phrases such as "totally oat-some" and "wow, no cow". Oatly decided to use puns and humour to set them apart and help them reach their target audience during a time when vegan and dairy-free options are seeing an increase in demand.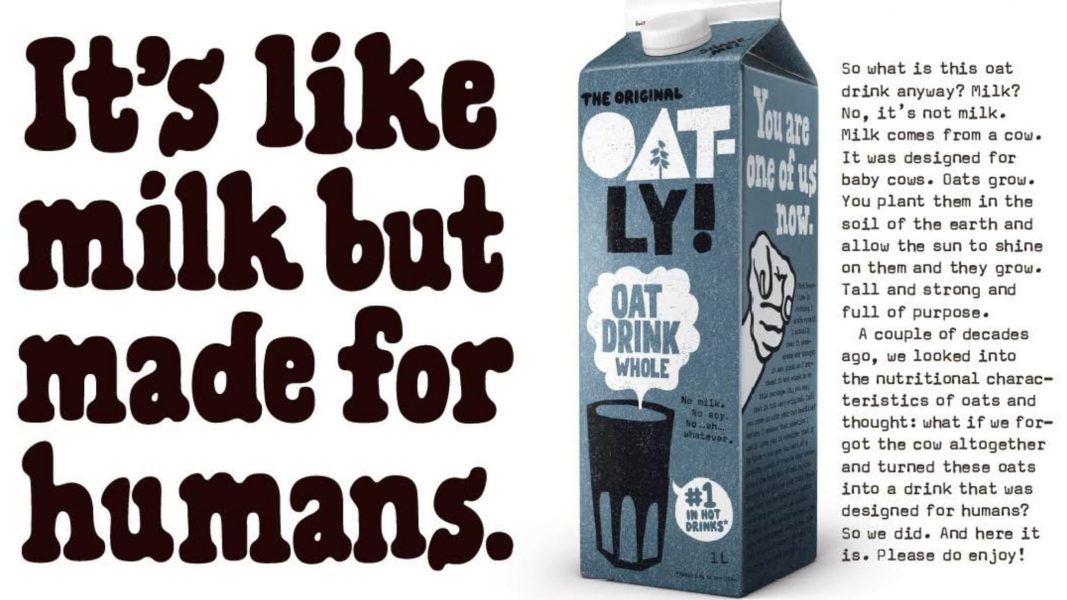 Another brand that manages to balance wit with information is Olly, a vitamin brand that has also gained a lot of traction as a popular brand. When a consumer picks up a container of Olly vitamins, they will find a friendly yet informative tone of voice explaining exactly what they can expect from this brand. Olly uses unique vitamin flavour names to help connect with their target audience, such as "Blissful Berry" for a women's multivitamin and "Sour Fruity Punch" for a children's multivitamin. They also use their tone of voice to inform consumers on what they should expect from their products in a fun way by using phrases such as "The Goods Inside" and "Take on the Daily".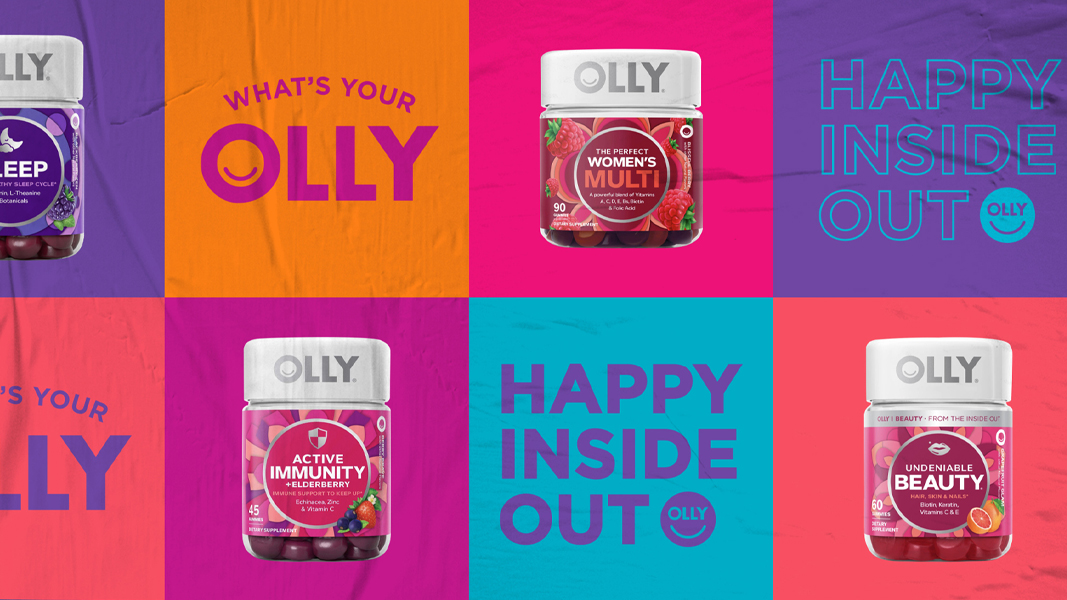 Humour Is Not the Only Option
There are other ways to use tone of voice to relate to your target audience if you do not think humour is the way to reach them. Other brands, such as Budweiser, are finding ways to repurpose classic taglines to stay connected with their long-time consumers as well as reaching out to a new audience. With the phrase "This Buds for You", Budweiser is reminding their consumers that they are an American beer that appreciates and supports the hard-working people that make up their target audience.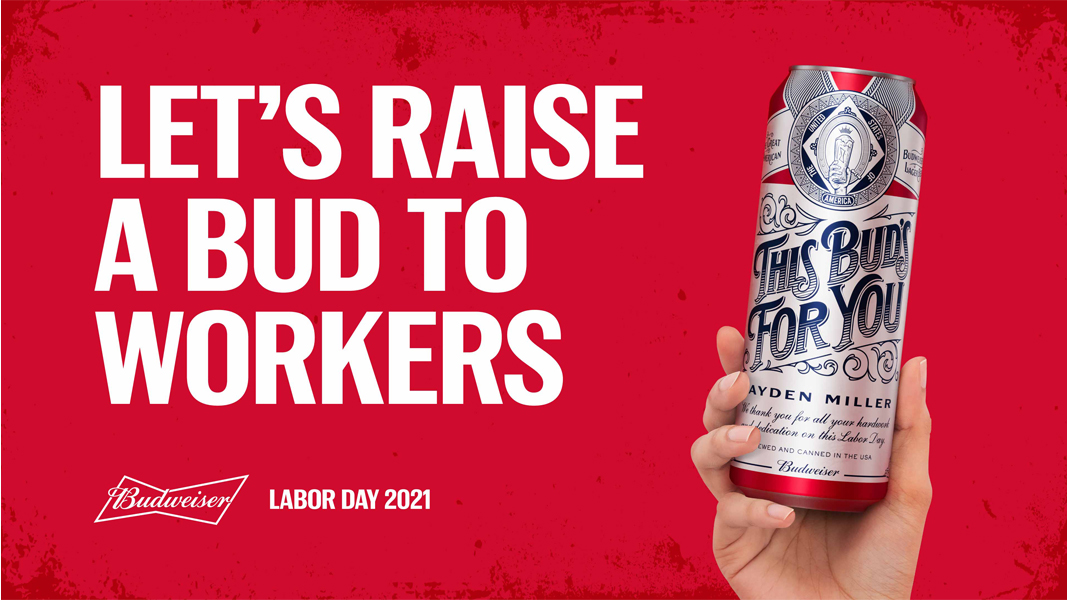 Rummo, which is a long-established pasta brand, uses its branding to communicate with consumers their long history of making pasta and their strong family values. By staying professional and authentic they build trust with their target audience that they provide a quality product that will not disappoint.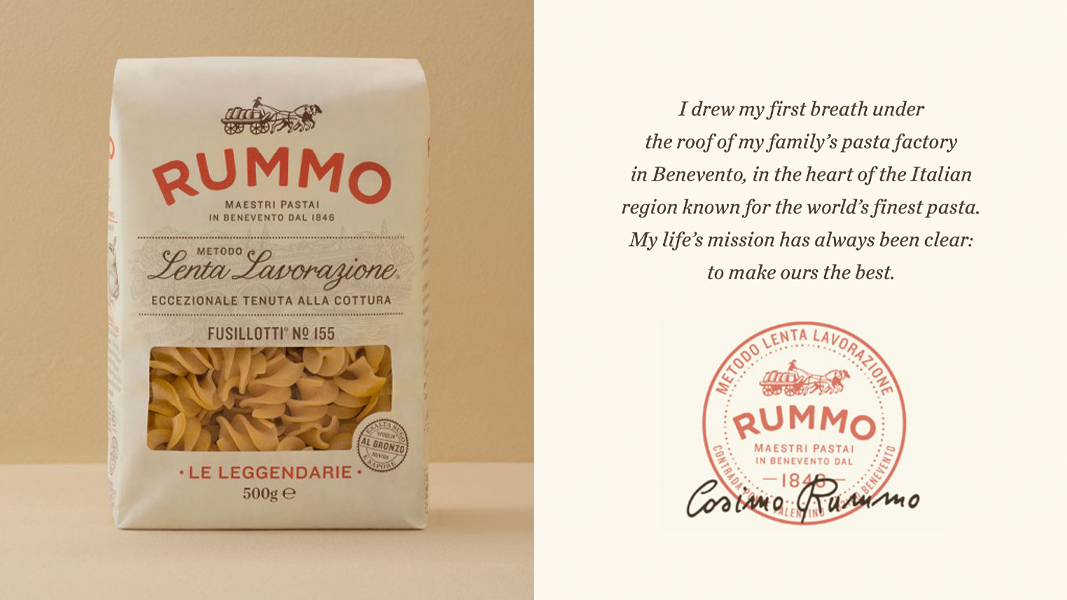 Overall, there is a lot to consider while establishing your brand but it is important to remember that your brand's tone of voice can set you apart from the competition and help you reach your target audience.
If you're interesting in finding out more about tone of voice and how your brand can improve it, get in touch with our Managing Director, Jonny Aldrich via email.